The Amazing Lace Challenge #2 - X-treme Knitting!
The team was disappointed with our performance on Challenge 1 of The Amazing Lace, and desperately needed to perform well to stay in the game. The pressure of competition was starting to get to us, and team solidarity was starting to break down. Lolly and I thought that Schachy was becoming a bit of a diva, and thus a liability to the team. There was some serious frogging (almost 3 inches) last weekend, and I was nearly in tears at the end of it. The fate of the team was hanging by a thin, silk-blend thread. Not even Lolly's sturdy worsted weight cotton could hold us together. We needed serious help. I called in a favor and was able to get advice from another trio who had faced tough assignments together and prevailed. Lolly and Schachy were thrilled to meet Charlie's Angels, and get some good advice.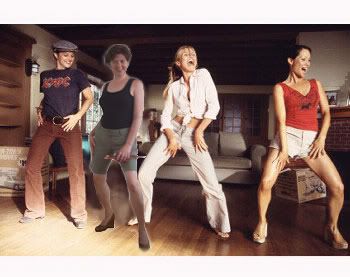 It had been a long time since I had last seen the Angels, so we decided to unwind with a little dancing. After we had some fun and caught up, I asked the girls how they manage to stick together, even when things get rough. "You have to trust each other, and have confidence that your teammates will come through when you need them." "Working together you will always be a stronger force than working alone." Armed with this great advice we were ready to get on with the competition.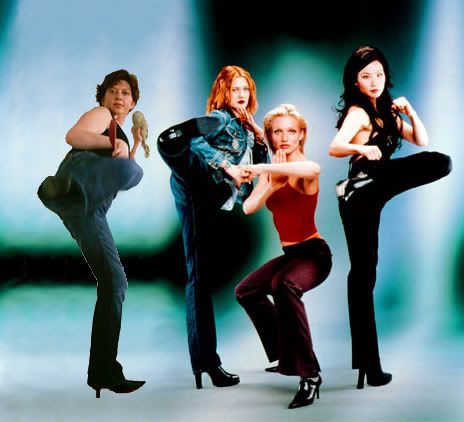 We had to do some X-treme knitting and fast! What could we do? Finally, I had an inspiration. To demonstrate the most outrageous, extreme knitting, we had to knit while astride the giant termite,
Nibbles Woodaway
! This was certainly going to be a tricky feat. Dressed in our best "Charlie's Angels go incognito" outfits, we managed to smuggle ourselves into the building, and then onto the roof of New England Pest Control.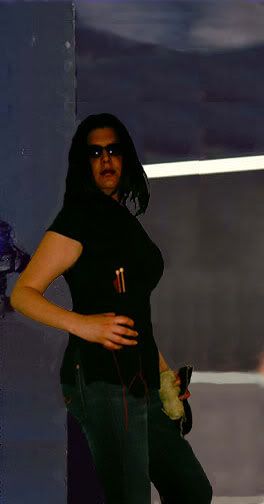 We were ready to face off with "The Big Blue Bug" (as he's known on the tough streets of Providence). Would Nibbles make short work of us, or could we tame him and win the challenge? Thankfully, Schachy had packed lots of wood to distract Nibbles.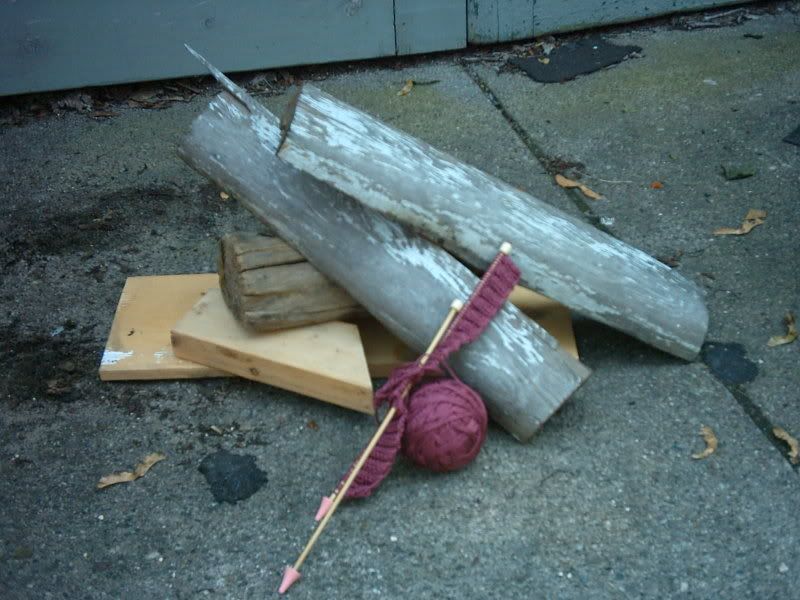 I was able to hop on with Schachy and start to knit while Lolly distracted the bug. Charlie flew in with his helicopter just in time to be able to snap a photo. We managed to complete the challenge before the deadline! Now that's some X-treme Knitting, all thanks to teamwork! Thank you Angels, and of course thank you Charlie!