The End is Near
Blogger was being evil this morning, so the post that I started was lost. Hopefully, I can remember everything. We left off on Day Three of the cross country move, in Conway, Arkansas.
Day 4 - Conway, AK to Tucumcari, New Mexico
What lies in between: Oklahoma and Texas. One thing we learned as we were driving through is that people in Texas take the "everything is bigger in Texas" thing very seriously. Our first clue was when we passed
the largest freestanding cross in US
. Having seen what looked to be a larger cross on the hills in Virginia, I was skeptical. But, that was not a frestanding cross, so I stand corrected. This testament to christianity and carpentry can be seen from highway 40.
Second, we stopped at a rest area. Despite really only having restrooms and picnic tables, this amazing structure embodied both the large and star themes of Texas: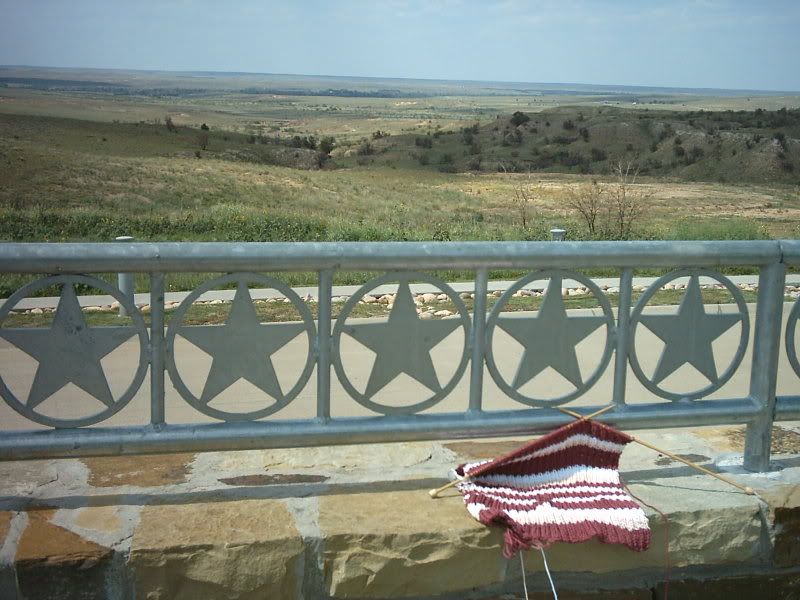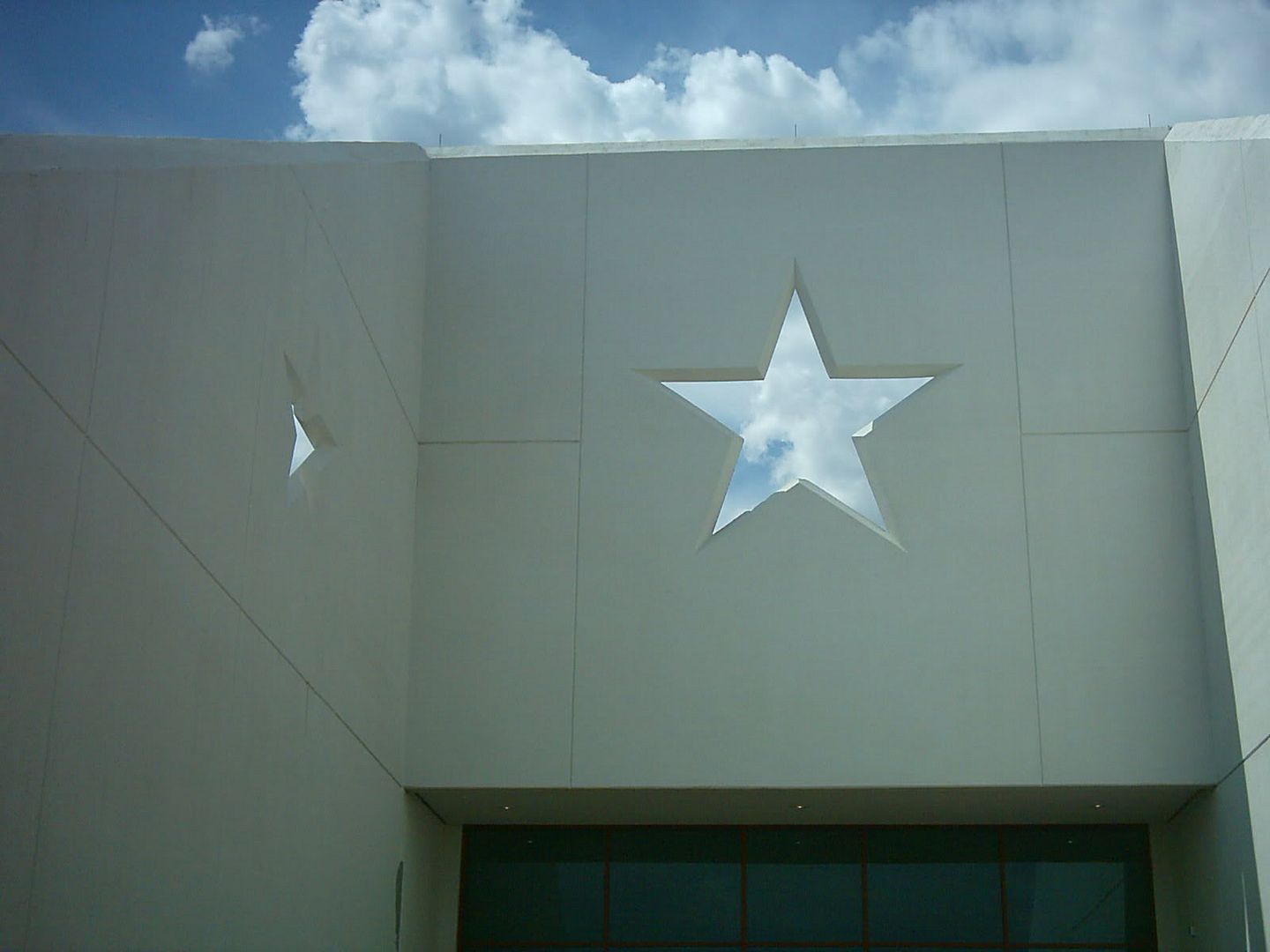 Day 5 - Tucumcari, New Mexico to Williams, Arizona
We stopped for a couple hours in Albuquerque. Predictably, we took a few wrong turns (as they say in the Warner Bros. cartoons), but it was well worth it. Here are photos of my knitting at the Petroglyphs. An old art posing with an even older art: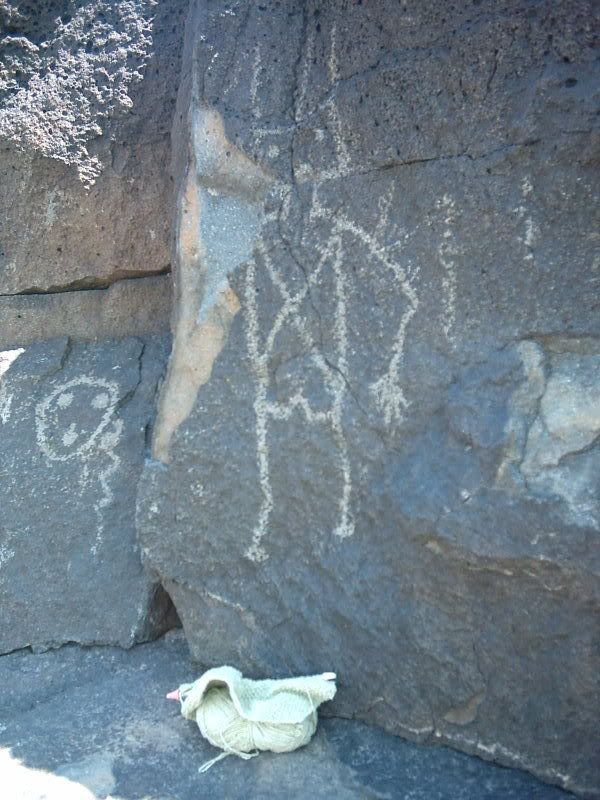 Day 6 - Williams, Arizona to Barstow, CA
Williams in just outside Grand Canyon National Park. Taking advantage of our national parks pass, we spent the morning of day 6 in the park. It is breathtaking, and really not something that any photo could do justice. Here is the sleeve of the schachenmayr sweater with the canyon in the background: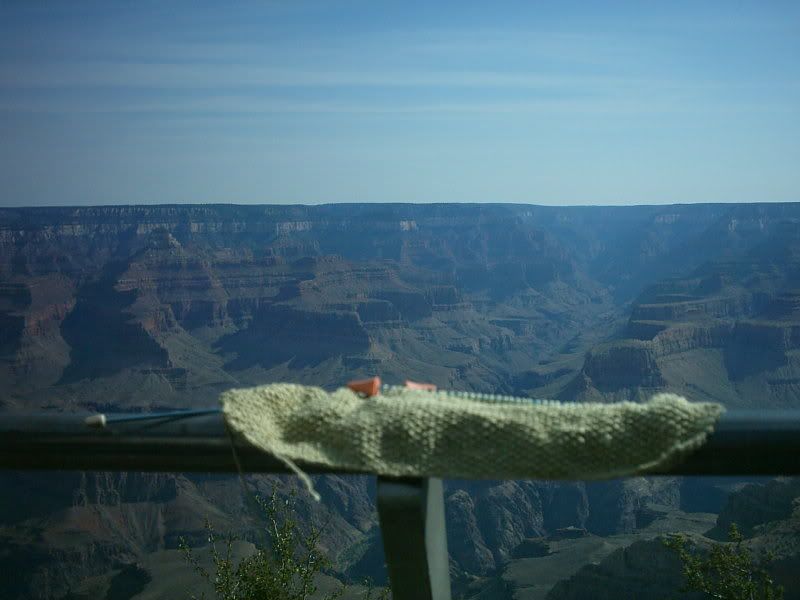 Here is another photo, with my Knit.1 tank in the foreground: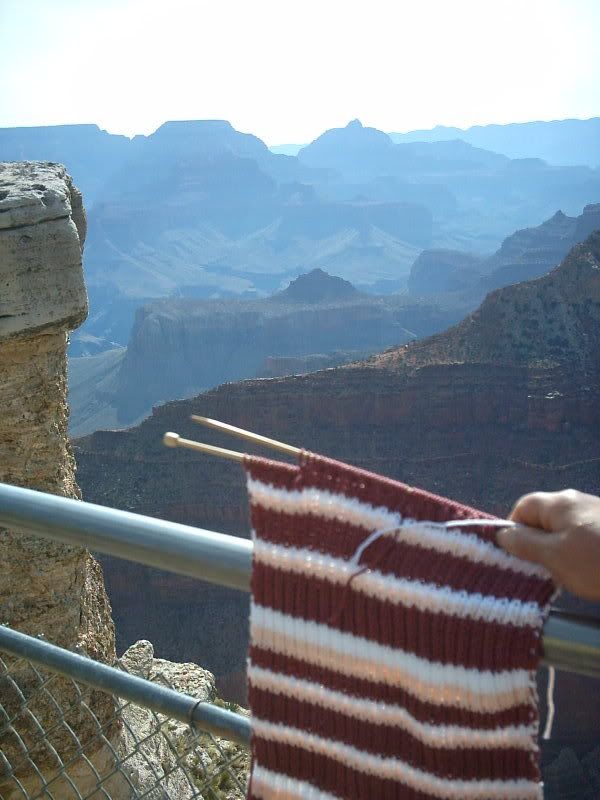 That day we finally entered California. Yay! Our trek was coming to an end. After several hours of driving through the desert, we were pretty glad too. That night we stayed in Barstow and the next day we reach our destination, in sunny southern California.