Sugar and Spice and Everything Nice
My friends appear to have an amazing ability to reproduce. This makes me happy in numerous ways, but I have to admit that my crafty side is especially tickled. Making baby gifts is lots of fun, and people really seem to appreciate handmade baby items. Also, those gifts really only need to pass the cuteness factor and don't really need to be practical (although that is a bonus). Finally, baby items are small, which means they take much less time.
In the spirit of always being prepared for the next baby, I am trying to maintain a consistent stock of baby gifts, much the way some people always have, say, creamed corn on hand. This has been useful, since I occasionally have been invited to meet up with an acquaintance who just happens to be 8 months pregnant. They are always touched by a gift of a wee hat. Anyway, here are my latest projects. They are an attempt to use up some fleece I purchased for a blanket I made specifically for some very good friends. They got the bedsize version of a ducky blanket. These are much smaller, but also very cute.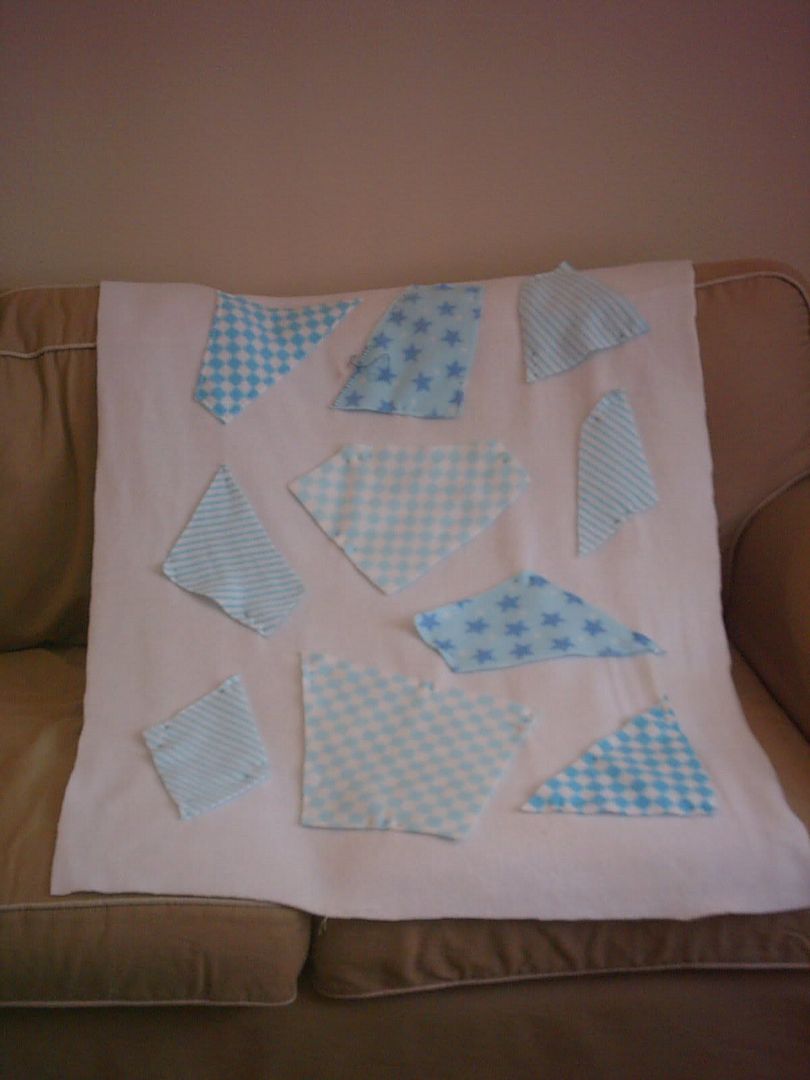 The fleece patches are attached using a blanket stitch and coordinating embroidery floss. Once I attach all the patches, I add a satin blanket binding. This makes for a soft, silky, cozy, blanket that is machine washable and very durable. Beat that Martha Stewart!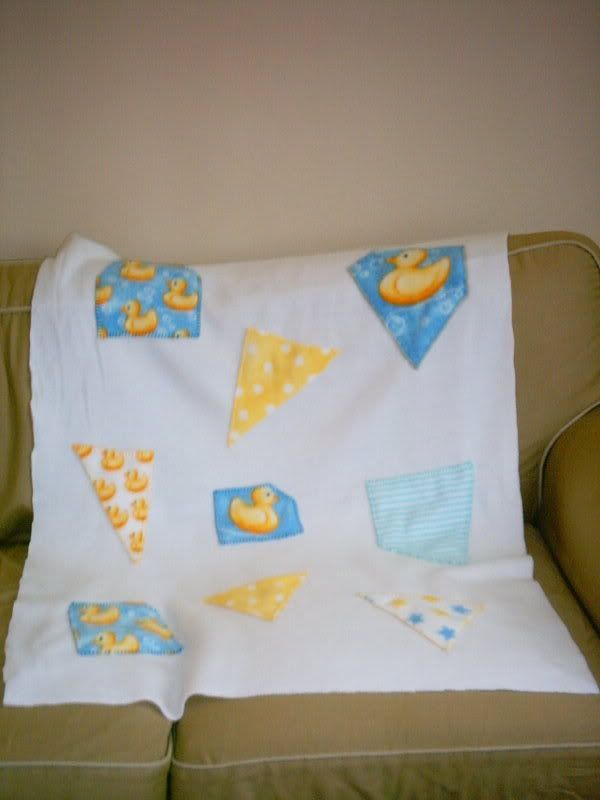 Now I just need to knit and crochet some coordinating hats and I am completely prepared for the next round of babies!