Settling In
It has been awhile since my last post, but alas, I've been busy preparing to teach my fall classes and trying to get some projects around the apartment done before classes start. After completing the living room curtains, I've started on a more difficult project, the kitchen chair cushions. I've had the foam for the cushions for over three years, so this is a project that's been a long time coming. The old cushions are worn and don't match the rest of kitchen stuff at all: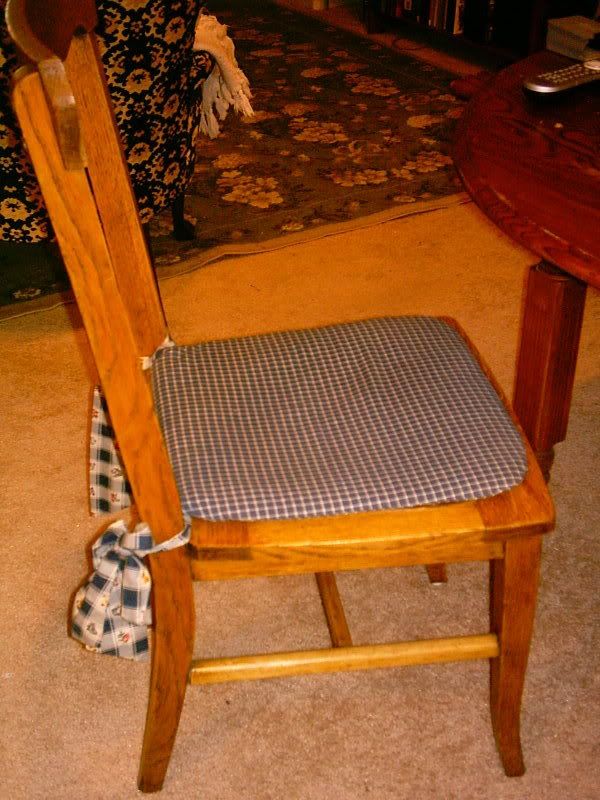 That blue country check look fit my 90's, more country style of decor. Our new theme is much more "french country", with a more glamorous edge (at least that's my goal). Also, I wanted to pick up on the theme of our collections, which include glass grapes, ceramic fruit, as well as a still life oil painting of fruit. So, I will be making some box cushions using this fabric: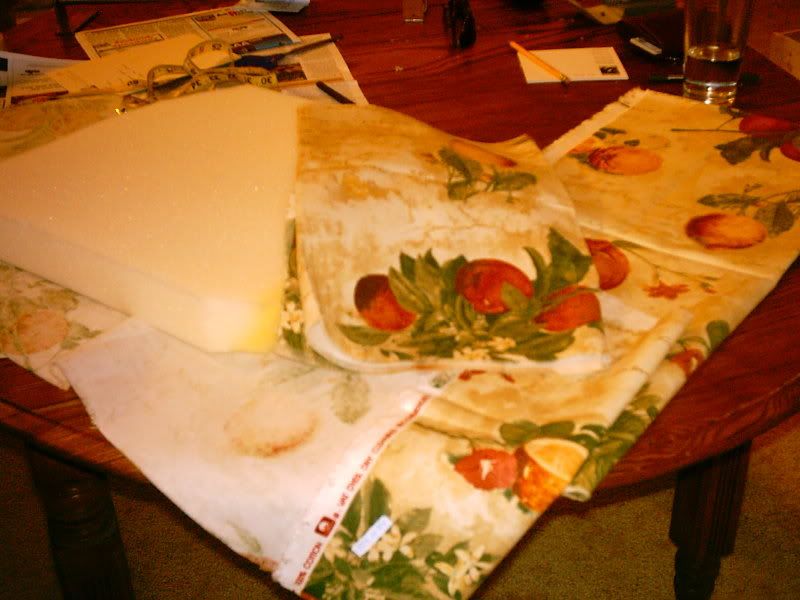 It is Waverly "La Frutta" in antique. I plan to make yellow sides and piping on the cushion to add a punch of color, and have an elegant cord tie (maybe in yellow or tan?).
I actually did do some knitting as well, and the Knit.1 tank is coming along nicely, although more slowly thatn I would like with all these other projects going on. I finally purchased the summer issue of
Interweave Knits
and am thinking about doing the Seaberry Shell. Reviews are mixed, but I think I might give it a go. I also had a lovely time meeting up with the "All Things String" group in Orange. I definitely plan to try to make it a weekly thing. Hopefully that will mean more progress on my knitting!