Wild, Wild Life
Today I went to the zoo. The animals were fantastic to watch, especially the monkeys and birds. I got a really close look at this gorgeous bald eagle.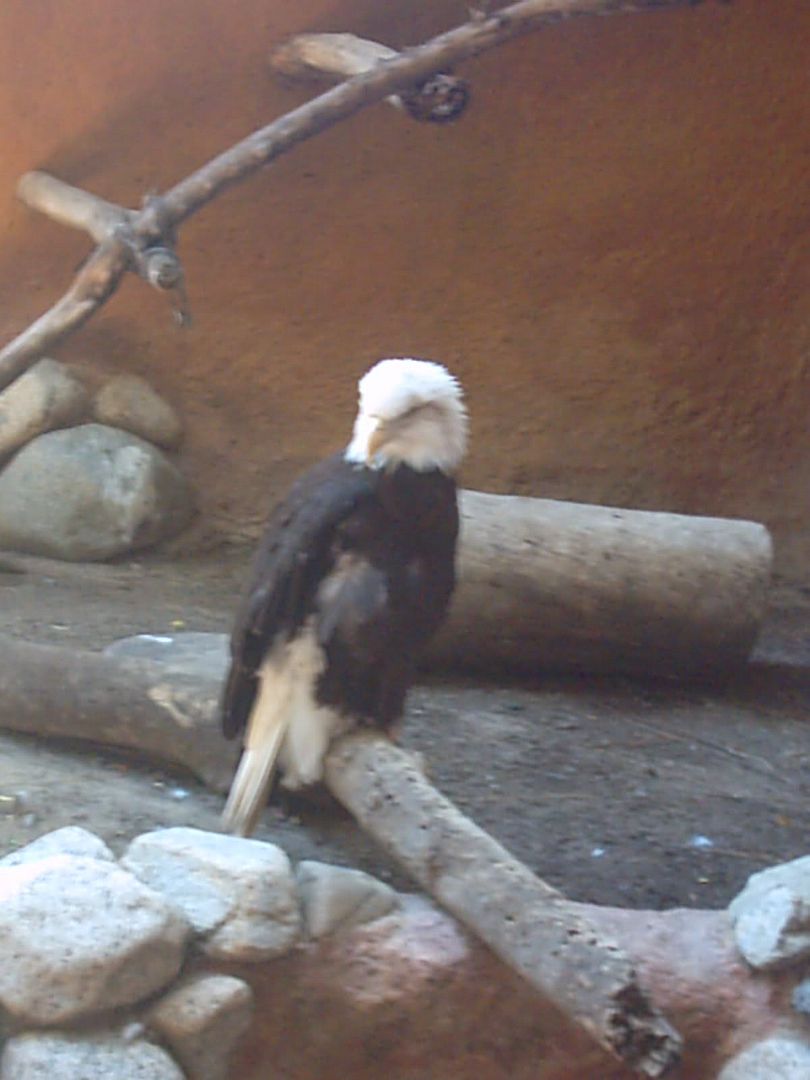 The only odd part was the pre-recorded commentary and songs that went along with each exhibit. I assume they are meant to educate and entertain children as they go through the zoo. They had these wonderfully cheery tunes about how the earth is dying and we are all personally to blame. I'm all for teaching conservation to children, but do we really have to give them a guilt complex at the same time?
Anyway, as promised here are the finished living room curtains. I took these in the evening, so they turned out a little dark, but hopefully you can see them OK.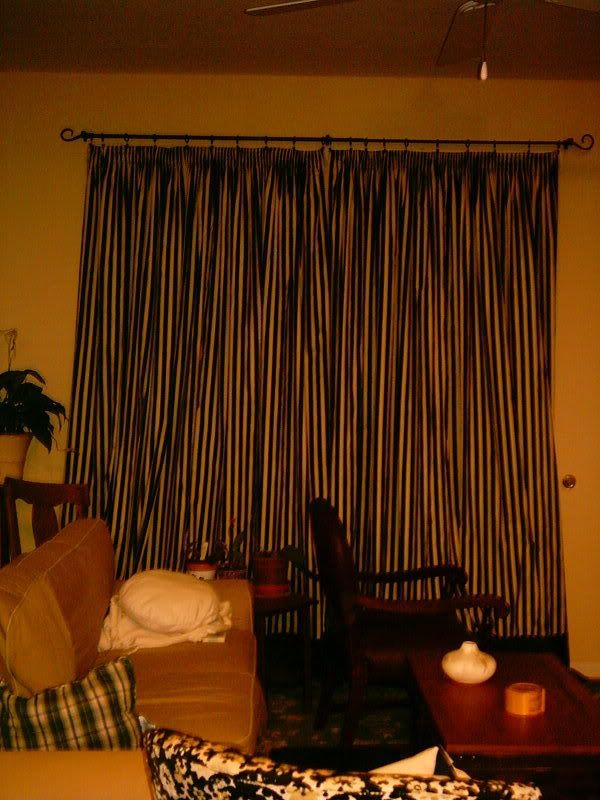 Here's a close-up shot.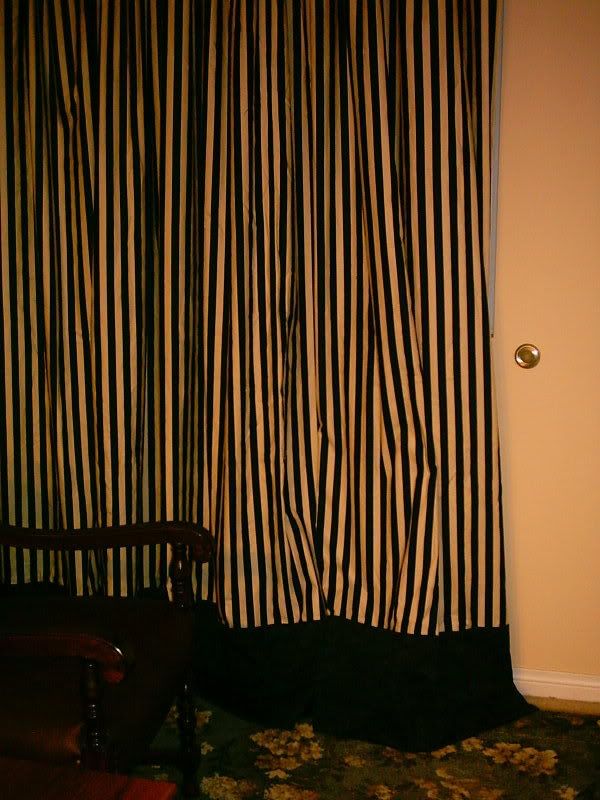 Aren't the blue stripes striking? And as you can see, with the blue band at the bottom they now reach the floor. Next, I will tackle the bedroom curtains. Stay tuned to see the apartment decorating progress.