Yarn Over, Yarn Over
I finally did a yarn over! Yes, it's true. I'm the most pathetic
Amazing Lace
contestant ever. I didn't even know how to do a yarn over until over halfway through the summer. To be fair, in my introduction I made it clear that although my projects technically had intentional holes, they were certainly not the best examples of knitted lace. On the Schachenmayr top I've only been working on the sleeves, which don't even have lace. My Knit.1 tank top has eyelets (i.e., intential holes) for ribbon above the keyhole in the back, and I did them yesterday!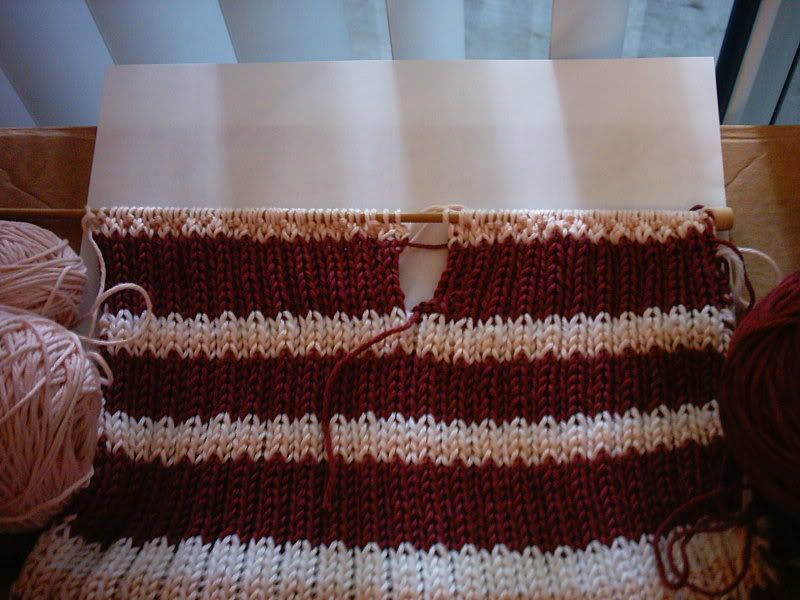 The tank top is coming along pretty well. I'm pretty sure I can finish it quickly, if I have the chance to work on it for an extended period of time. First I need to finish my living and bedroom curtains, though. Here is the tank top progress shot: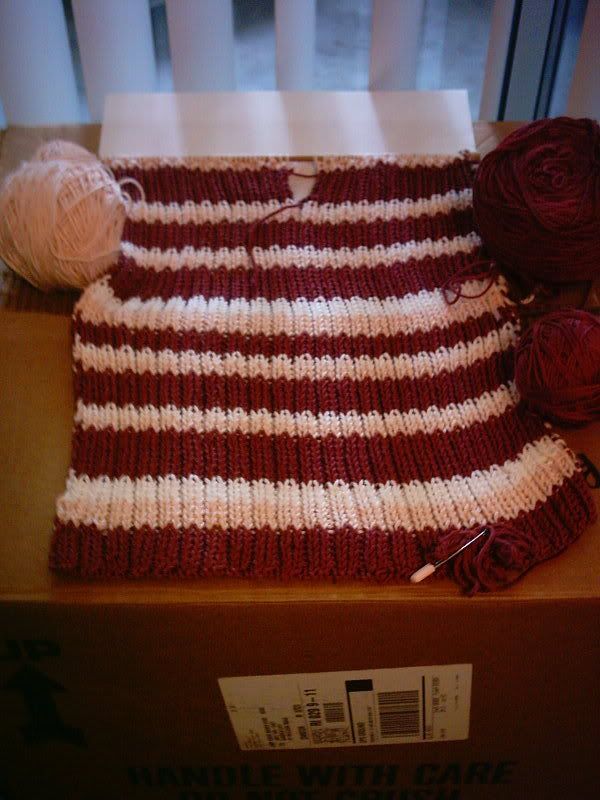 Unfortunately, I missed knitting in Orange last night, which would have been a great time to make progress on my tank top. Yesterday was one of those days where you're better off staying in bed. With the covers over your head. Completely motionless. Yeah, it was that good. Today will be better, I think. My office furniture is arriving, so I should be able to unpack my office boxes, and maybe, just maybe, I will finally feel like I am getting closer to being settled here.