A Letter to Santa
Dear Santa,
First, I'd like to point out that I've been very good this year. I moved 3000 miles (actually 3,100, but whose counting) and I had to restrain buying things so we could fit all our belongings in one moving truck. So, I've been especially deprived this year, despite my good behavior. When I think of all the yarns that got away it almost breaks my heart.
Also, this fall I think I've earned a lot of good will in my role as an understanding professor. I patiently listened to students as they explained why they missed deadlines for papers and assignments due to tragic circumstances that invariably involved either their car or their pet (sometimes both) and I graded all my exams and paper in a timely fashion, even when I was sick. Thus, I don't think I'm asking for too much under the circumstances.
In the interest of full disclosure, my friends and family have been very supportive of my knitting habit this Christmas. I've already received several fantastic knitting books (thanks, Brother!), a subscription to Interweave Knits (Thank you
Theresa
!), and the coolest
coffee pot
on the planet so I can stay up late knitting (thanks Mom & Dad!). Despite these generous gifts, as you know knitters are insatiable so there are a few more things left on my wish list.
First, I would like some yarn for the Union Market Pullover. If I am allowed to be picky, I would like some
Elann Peruvian Baby Silk
I need:
13 skeins aubergine
4 skeins lotus blossom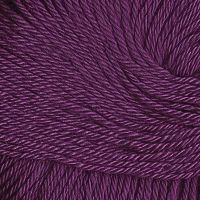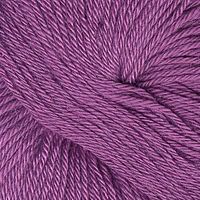 Santa, don't you think that would make a lovely sweater?
Also, I would like a set of interchangeable needles. I've heard the
Options Set
from Knitpicks is outstanding, but if your elves can whip up something nice I won't be too picky.
For my stocking, skeins of hand-dyed yarns, a needle sizer, and cable needles would be great. As always, I can't get enough yummy coffees or chocolates, if you find there is still room in my stocking or under the tree.
I will be sure and leave some milk and cookies for you on Christmas eve, and a knitted ornament to show my gratitude.
JayJay