She was Horrid
"There once was a girl who had a little curl right in the middle of her forehead, and when she was good she was very, very good, but when she was bad she was horrid." - old nursery rhyme
My mom used to say this to me a lot when I was very young. I'd like to think it was because I had perfect ringlets, but honestly I think it was because I was sometimes a horrid child. I could be sweet and wonderful one minute, and then throw a massive temper tantrum the next. When I was around two or three I gave her the silent treatment for two whole weeks! She no longer remembers what I was upset about, but she was pretty shocked that I was angry for so long and so disciplined about it. Although I feel bad that I was such a handful, I wish that sometimes I could throw a fit like a two-year old and get away with it.
Last week was my spring break and it was supposed to a relaxing week to catch up on work and sleep. Instead, I had migraines all week, probably caused by an allergic reaction, and was pretty cranky the whole time. I do feel a lot better this week, but boy did I want to throw a hissy fit last week! I did get some knitting done and will have another FO soon, after some seaming and weaving of ends. Here is a small project I've started in the meantime: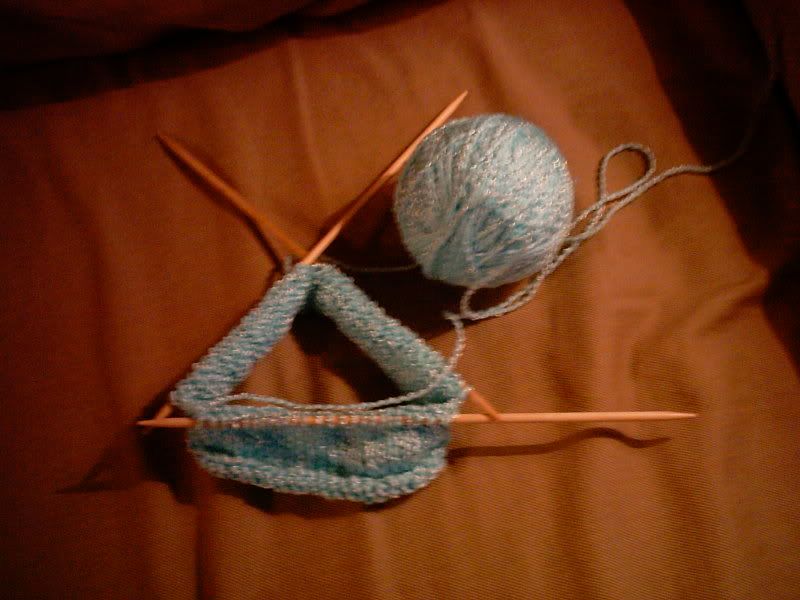 It's the umbilical cord hat from the original
Stitch 'n Bitch
made with some baby yarn to match the embroidered fleece patchwork blanket I already made. This is an in-progress shot, but since this photo I embroidered on all the patches and added a mint green satin blanket binding.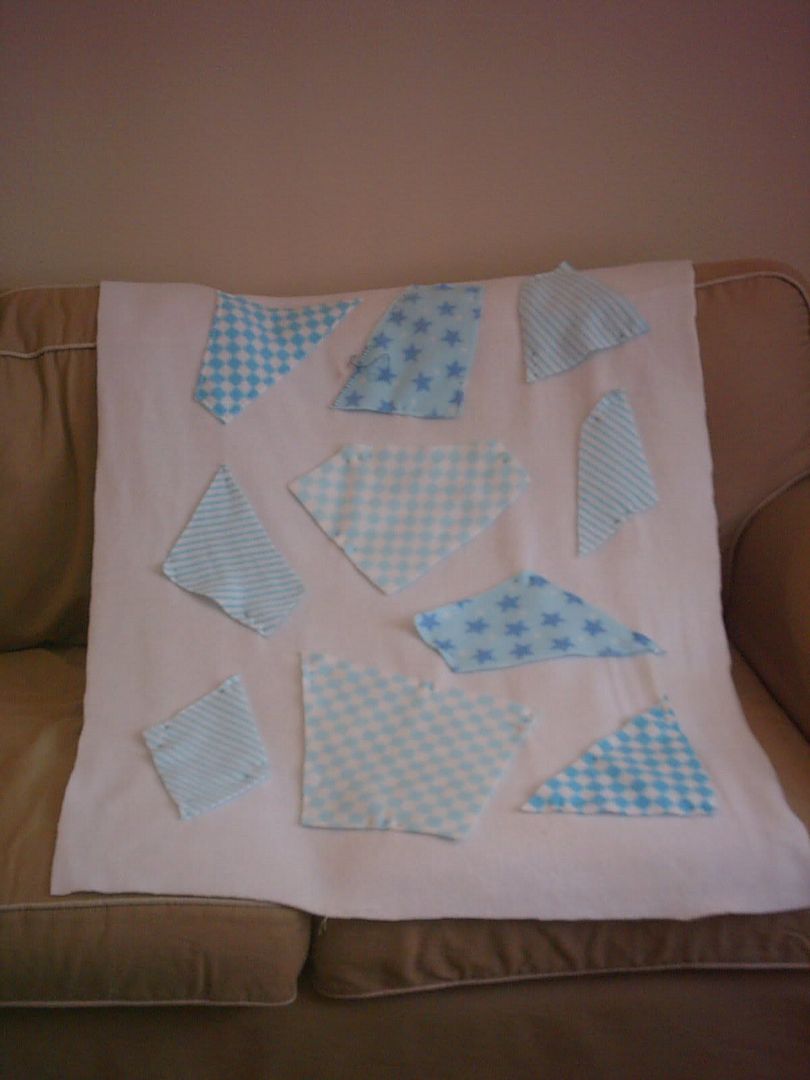 It's a gift for some very good friends who just had a little boy. Do you think it's too girly? I'm not very hung up on gender stereotypes, but I don't want them to have to constantly tell people that he's a boy. I could always whip up another
Seija blanket
in blue.