A Manly Project
There's nothing like having a blog to use as an excuse to avoid work. The end of the semester is kicking my butt, however I'd much rather knit and blog about said knitting than actually do that work. I figure after 12 hours of work, my mind needs a break! It may very well be that knitting is the only thing keeping me sane.
With that in mind, I want to show off my latest FO for 2007.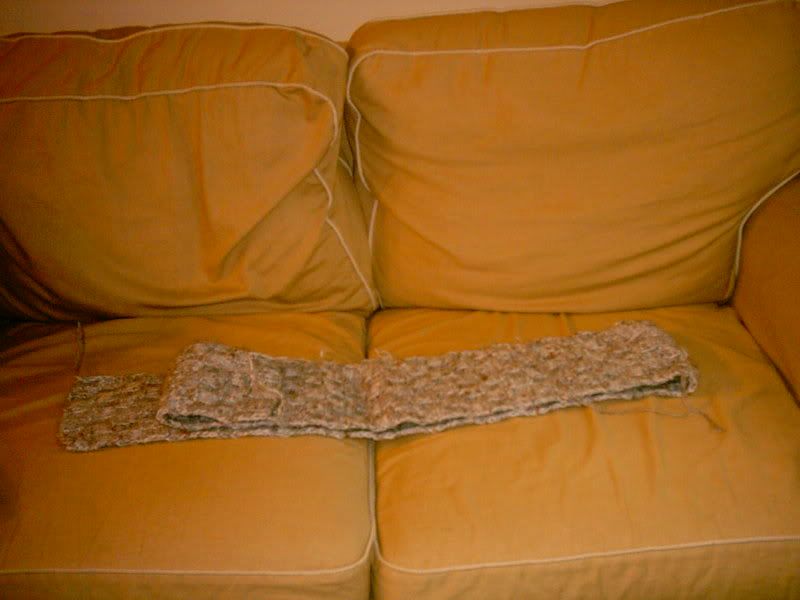 Yarn: Unger Aries (45% wool/55% acrylic) in light gray
Dale of Norway Sisik (30% mohair/30% wool/34% acrylic/6% rayon) in
#156
Knitted with both yarns held together
Pattern:
Manly Scarf
pattern from Knitting Queen
Changes: adjusted the number of stitches cast on to suit my desired width with the doubled yarn
Yardage: about 300 yards of each
Needles: US size 8
Start/End Date: Started on January 3, 2007 and finished on April 30, 2007
Notes: Fun, easy pattern that really does look "manly" but interesting! You can see the lovely texture and colors below. I sure hope the recipient likes it!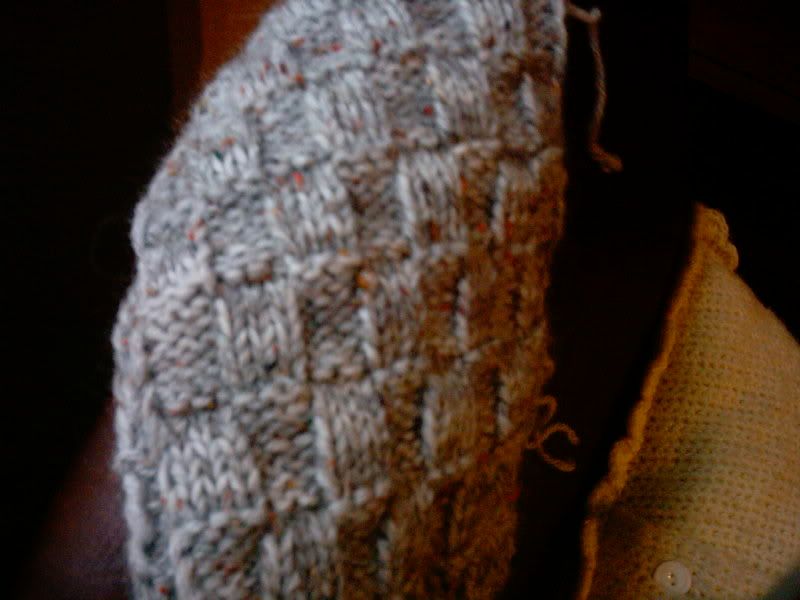 I feel like I'm on a roll turning some long-term UFOs into FOs! I have another project that only needs seaming and a crochet edge, and it will be done too.
Labels: FO 2007, Yarn Stash