UFO Roundup - The Nonknits
First, in honor of Mother's Day I'd like to pay tribute to my mother. If you were to meet her, you would probably assume she was a very shy, sweet person. You would be partly right. She also has a razor-sharp wit and humor that to this day keeps us all on our toys and the house full of laughter. Just to give you a taste, here is some of her less conventional advice:
"Never pass up a good insult." - that's gotten me into so much trouble, but definitely worth it.
"If you do something bad enough the first time, you never have to do it again." - this may have been a reaction to my shoddy dishwashing skills.
"It's not whether you win or lose, it's where you lay the blame."
I also want to do an update of my "other craft projects" list from my sidebar. I will start with one that is nearly done and another that I've barely started. First is the small table. You can see that I actually made progress and put a coat of paint on it. It actually only needs one more coat and it will be done. However, I am waiting until after we move into our new house. The new garage will be better for the project and then I can easily fix any move-related chips. It looks cute though, don't you think?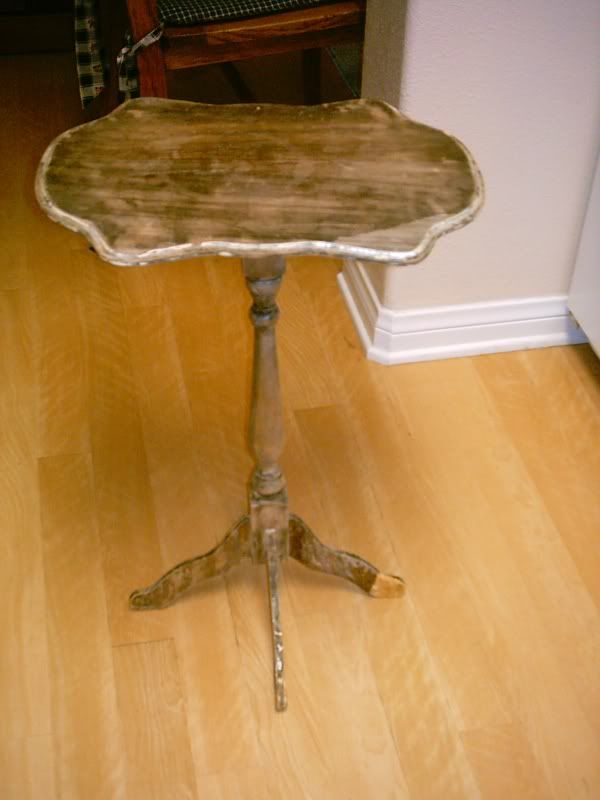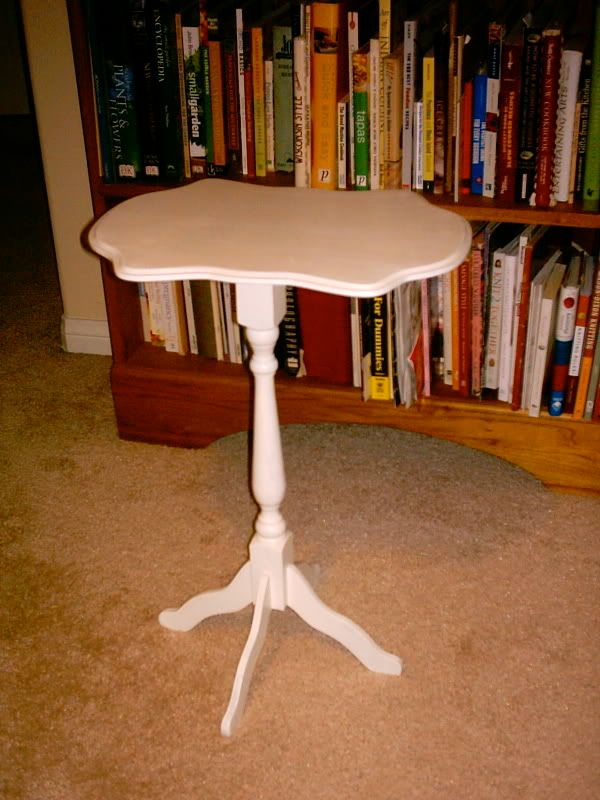 Next are my new kitchen chair cushions. These are what my kitchen chairs currently look like: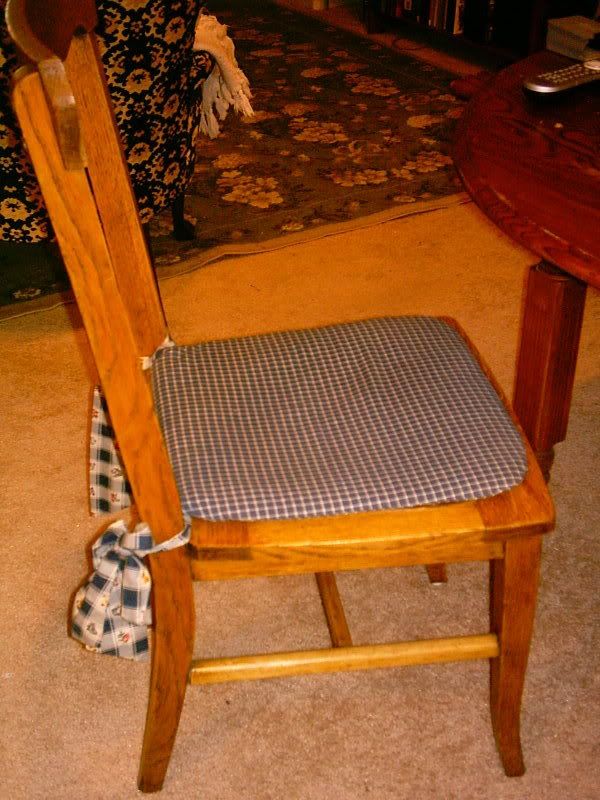 The pads are somewhat out-of-date and rather worn. The new cushions will be made from the Italian country fabric below. I purchased new foam as well, so they will be a nice 2-inch thick pad. I plan to use tan fabric on the sides and make piping from the same tan fabric. They will be tied to the chairs with cord and tassles. It's a rather ambitious multi-part project, so I will need to devote some significant time to it to get them done (more than just a few minutes here and there, like my knitting).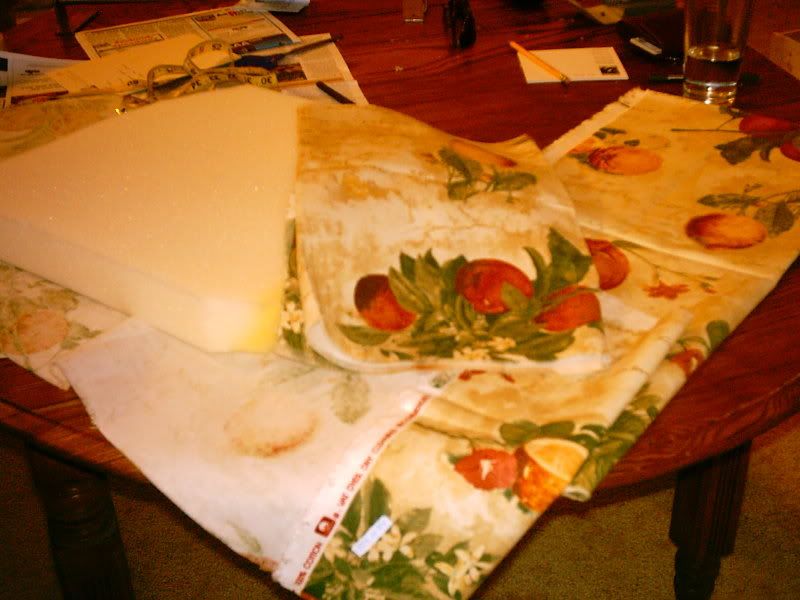 The next post will update the progress on the remainder of the items on the "other craft projects" list. Now that summer is nearly here, hopefully I can make progress on these projects (and my knitting, dare I hope?).
Labels: UFOs