The Addiction
"Just cause you got the monkey off your back doesn't mean the circus has left town." - George Carlin (a very monkeysexual quote, don't you think?)
Anne from
Crafty Diversions
often says that yarn must have some inherent addictive properties. I largely agree, but must add that there seem to be numerous crafty items that contain addictive substances. For example, embroidery thread. That must surely be the reason I own two boxes of the stuff, plus an entire gallon bag of aida cloth (hey, cross stitch was very popular in the 80s and 90s, what can say?).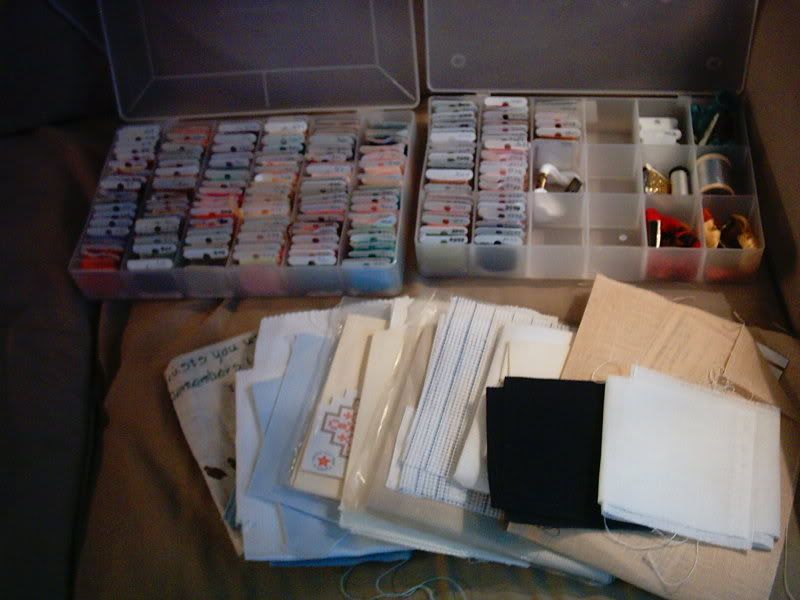 Also, fabric clearly is addictive. How else can you explain my three underbed boxes filled with it? What do all these things have in common: FIBER. I feel that fibers, regardless of whether they are plant, animal, or manmade, have inherently addictive properties, which unfortunately some of us are particularly sensitive to. For some people it's crack, for me it's alpaca. This would surely account for my recent weakness on a visit to
Suzoo's
. I planned to merely exchange one ball of yarn for another color and somehow came home with four balls of yarn, a set of addi turbos, and some dpns. It's not my fault, I was overcome by the fiber.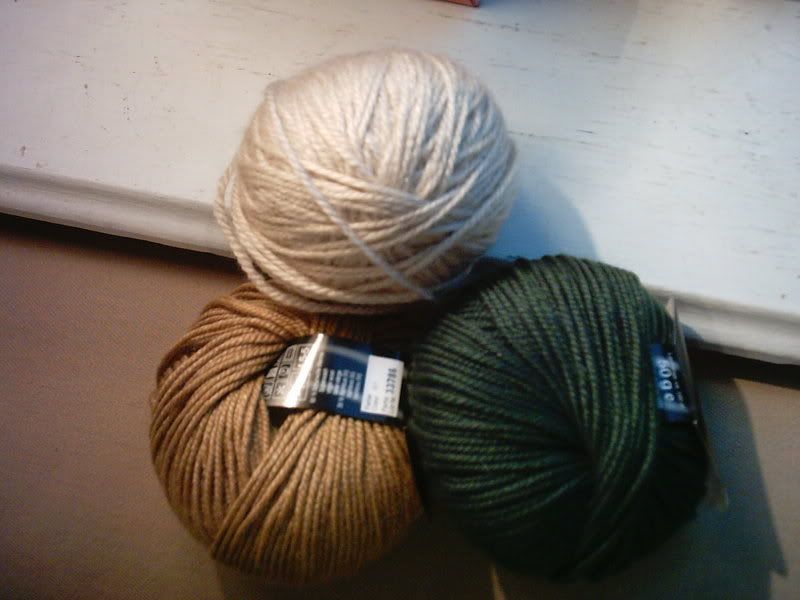 I bought two skeins of Bamboo Soft to go with some light tan Patons Decor leftover from my
first sweater
. I thought the gold and olive green along with the light tan would make a neat men's hat.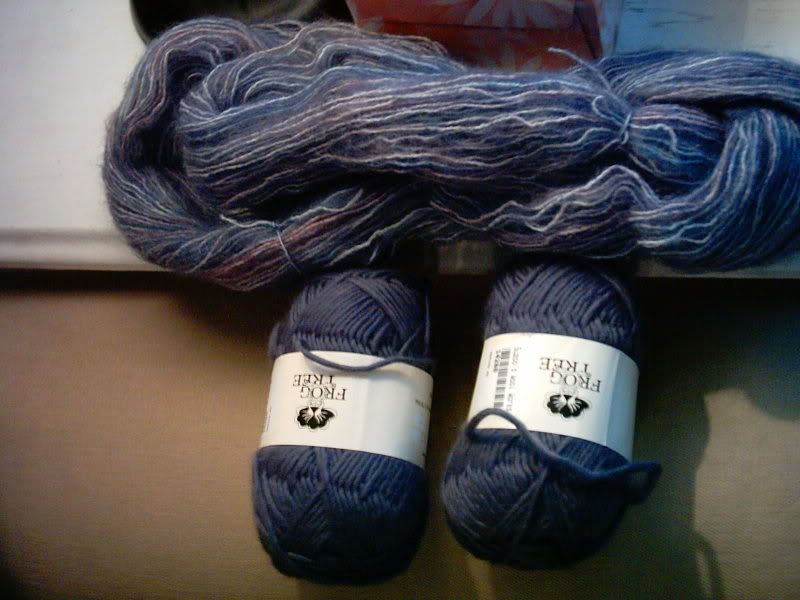 I then bought two skeins of Frog Tree alpaca to go with this hand dyed mohair from
Anne
(aka
Sugar Apple Creations
). I love the blues and purples in the mohair, and the purplish blue of the Frog Tree should set it off nicely. I plan to knit them together to make a lacy, but not too delicate scarf.
So, does anyone know of a 12 step program for crafting?
Labels: Yarn Stash