My Congested Hat
I have a severe dust allergy. Oh sure, you say, we all sneeze when we encounter a little dust. This allergy goes way beyond that. An allergist once told me that on a scale of one to four, four being the worst, I was a five-plus (this is after he put the offending allergen under my skin, resulting in a rash which nearly sent me to the emergency room). At the time I decided that I really needed to take care of myself and acknowledge my limitations and give up any hobbies that were bad for my allergies. I decided that quilting would be my main hobby and I would give up everything else in the interest of good health. However, I discovered that taking a quilt in your purse to work on while you wait at the dentist is a little impractical. I've now decided to compromise and be careful about storing yarn in sealed bags inside plastic containers. Unfortunately, I am still trying to use up some fairly old yarn and it causing me to get congested every time I knit with it. I present to you my congestion-causing version of the beret,
Le Slouch
: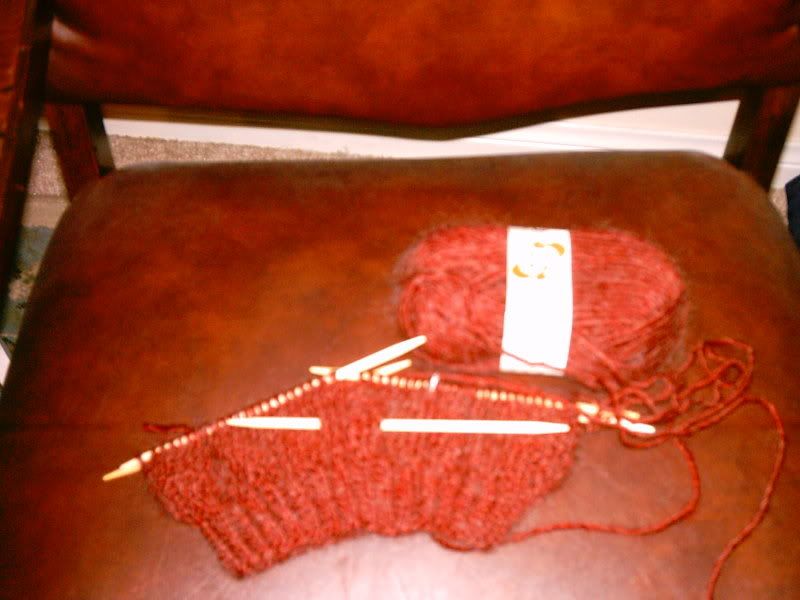 Barring any significant allergic reactions, I hope to finish it quickly and move on to more healthy yarns. This week I also finished the knitting on the spiderweb capelet. I need to block it, crochet the ties, and make pom-poms for the ends of the ties. For my first real lace project, I think it turned out pretty well.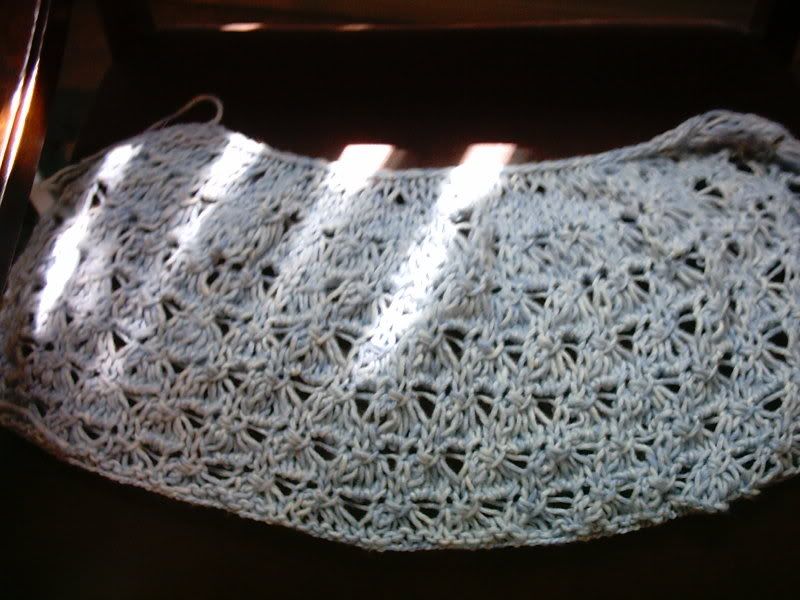 I would also like to thank
Theresa
for the lovely yarn she gifted me. She sent some beautiful lace weight that I plan to use to for
Mystery Stole 3
, and as "padding" she included some Bernat cotton in a sunny yellow. How sweet is that?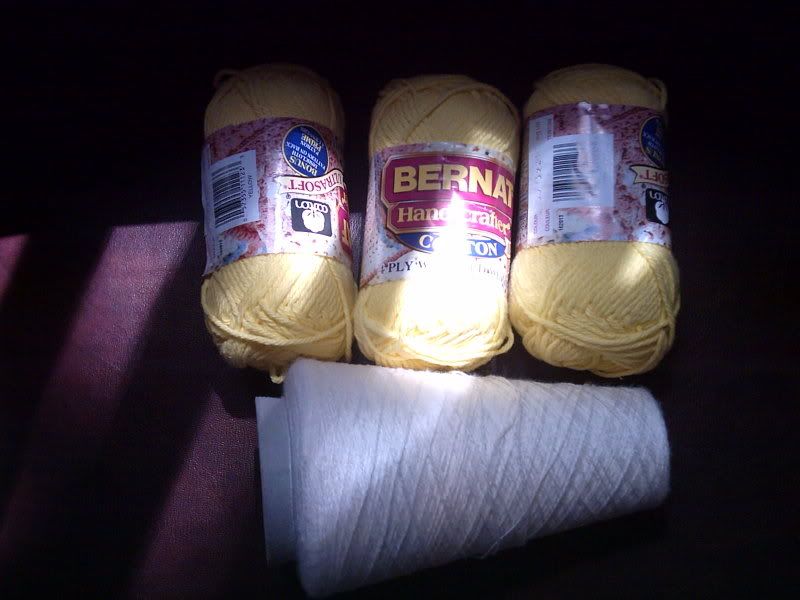 Labels: New Projects, UFOs, Yarn Stash