Too Good to Be True
"It's all make believe, isn't it?" - Marilyn Monroe
There are some views that just seem too perfect to be real. For example, this is where we spent Memorial Day: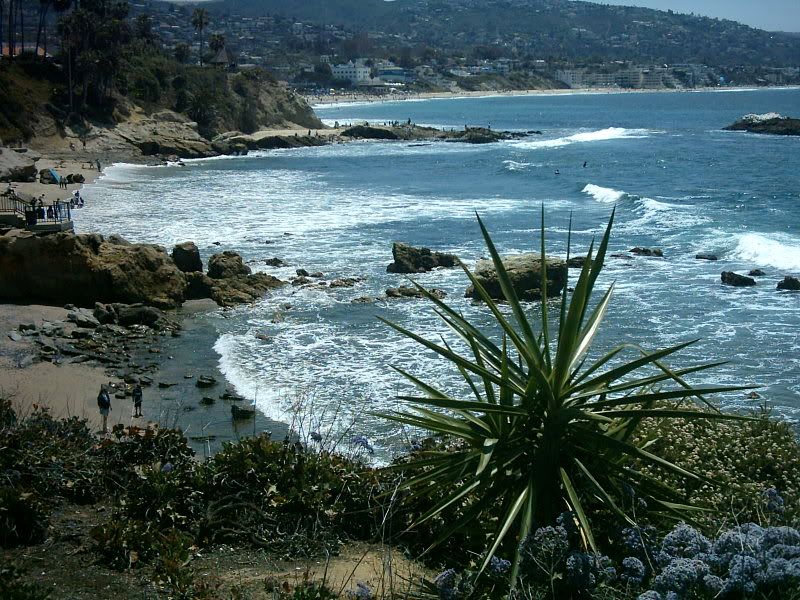 It was so relaxing to spend the day at the beach, even though I got a tiny bit sunburned (OK, more like a lot sunburned and it's still a little burnt even a week later). I even brought some crafting with me, which leads me to another FO for 2007. I have finished yet another of the lovely Seija blanket, which I can practically crochet in my sleep at the this point. Here is minty version, which I made for a colleague's little girl: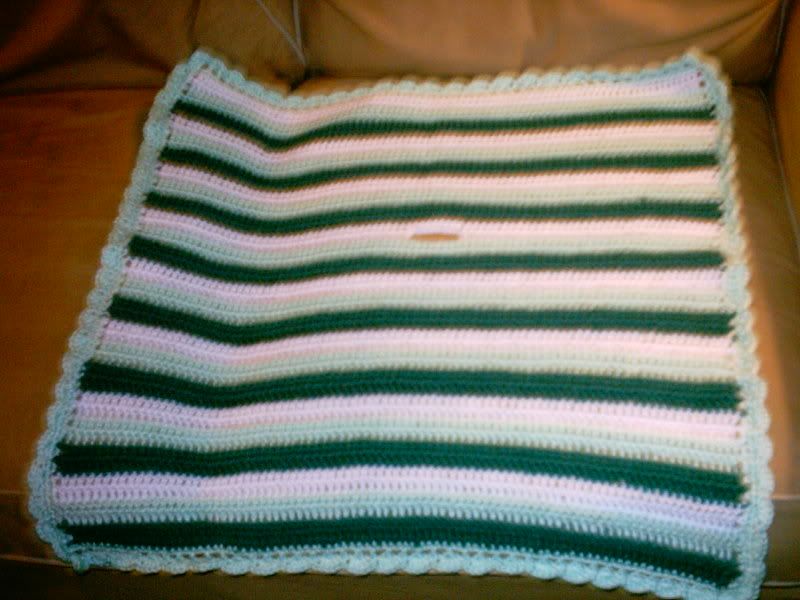 Yarn: Caron Simply Soft in white and soft green, Caron Colour Perfect in pine (this last one's been in the stash for at least 10 years)
Pattern: Seija blanket in
The Happy Hooker
Changes: I added a shell edge and left out the braided trim. I added some more stitches to make 86 rather than 74, and then added a few more rows as well. My seatbelt hole is a little off-center because I am clearly incapable of doing math when distracted by the slightest thing.
Yardage: most of the skein of soft green, and about 2/3 of the skein of white and pine.
Hook: size H
Notes: This pattern works up quickly and seems to be a well-liked gift.
I have three more Seija blankets in the pipeline in a wide variety of colors, so expect to see many more of these. Here is the start of another, intended for the twin brother of the minty blanket recipient. This one is green too, but in the more masculine colors of forest green and tan.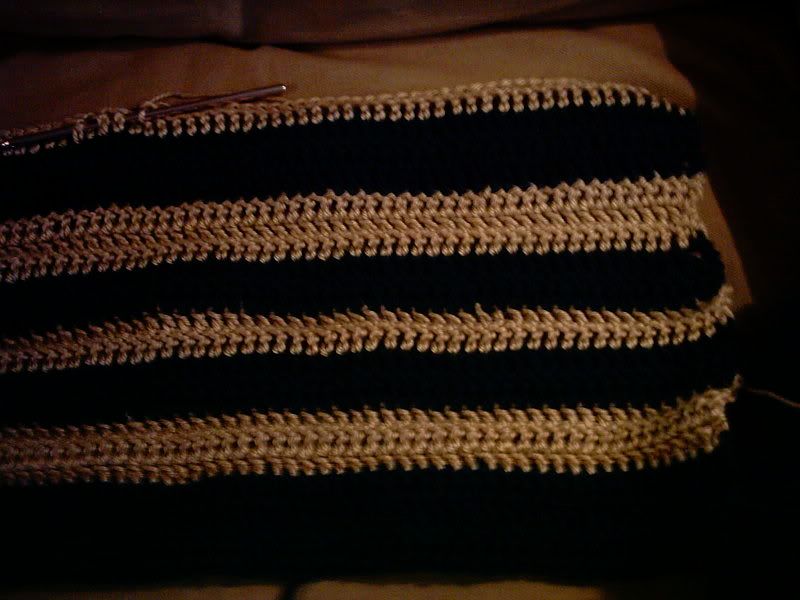 I also finished a small hat, probably sized for a toddler. This is basically my take along knitting project. I used some fuzzy, loopy blue yarn I got at a yarn swap and Caron simply soft in white. It still needs a blue pompom, as the final touch.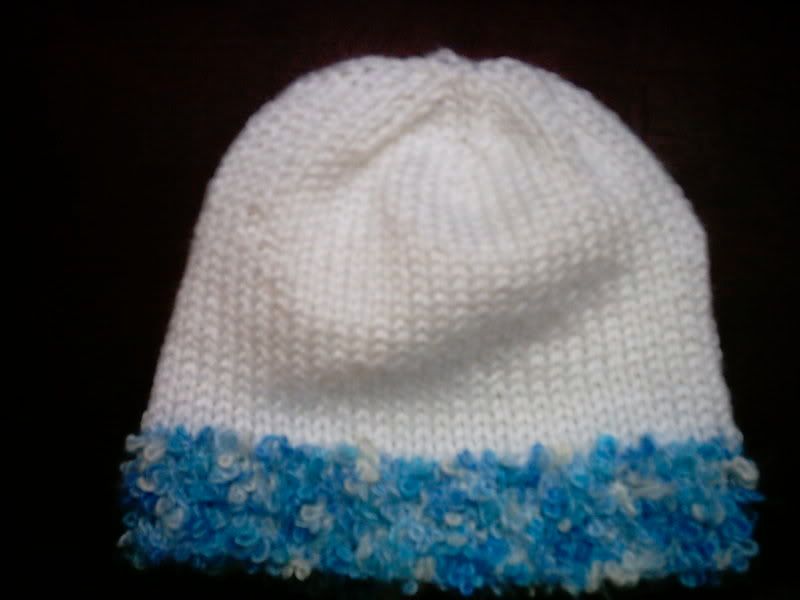 I promise I have been doing adult knitting too, but I am really behind on getting all these baby gifts done so I've been working on these more. Besides, miniature items are so much fun to make!
Labels: FO 2007