Cool Things To Do In LA
For many years the hubby and I lived in the midwest (mostly before we met) and then spent a few more living in Rhode Island. We always extending an open invitation to our friends and family to visit, wherever we lived. However, we had only a handful of takers. It seems that southern California is a much bigger draw than our previous residences, because we now have people visiting in larger numbers just this summer and fall than we had in our entire time in the midwest (what, no one liked the smell the pigs?).
On Sunday, we ventured into LA to meet up with a good friend we met while living in Rhode Island. He is currently living in Indiana, but had visited LA before and seen the touristy sites. We wanted to make sure we took him somewhere unique on this visit, so we went here: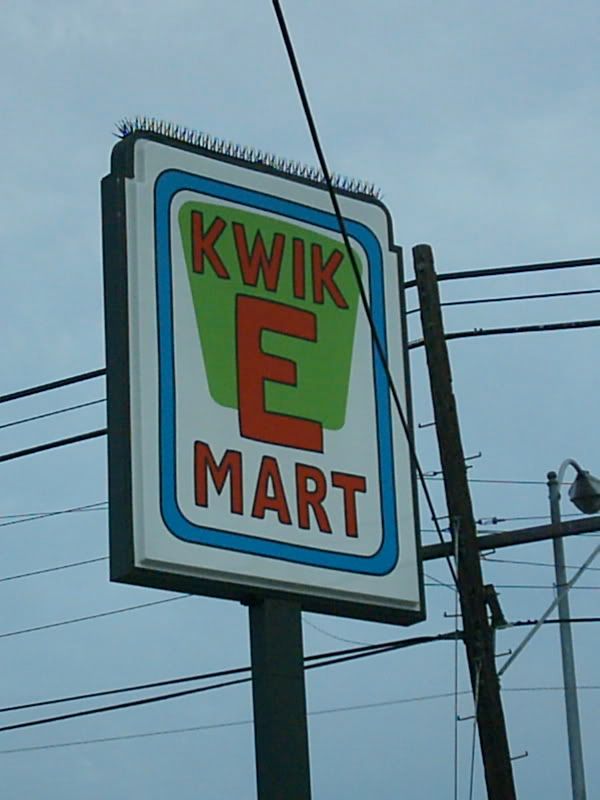 For those of you not well-versed in Simpsons trivia, the Kwik-E-Mart is where the beloved character
Apu Nahasapeemapetilon
works (voice by Hank Azaria). For the past 20 years he has been selling Homer Squishees and pink donuts, always sure to say "Thank you, come again!" regardless of Homer's antics. With the imminent release of
"The Simpsons Movie"
a small number of 7-Elevens have been turned into
Kwik-E-Marts
. How excited are people? Well, just look at the line: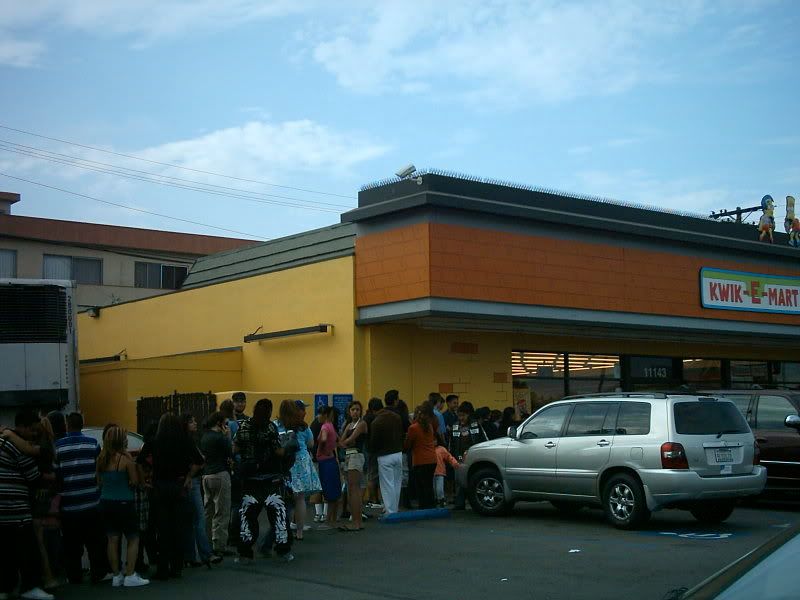 Thankfully, the line moved rather quickly and we were able to shop for our own Squishees,
KrustyO's
, Buzz Cola, and donuts. Well, to be honest the Squishee machine was making a new batch and the KrustyO's were all gone (doh!), but we did snag some pink donuts and Buzz Cola! (mmmmm, donuts)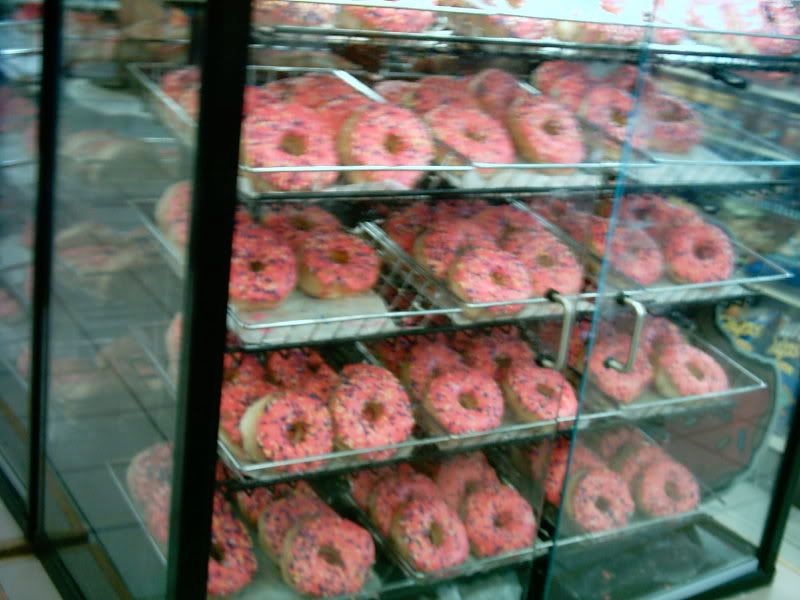 The best part is, we saw a guy who looked just like
Comic Book Guy
standing in line! I would have taken his picture, but we were afraid he would get upset and start hurling sarcastic insults referring to klingons. So just for fair warning, if you come to visit us there's no telling where we may take you! (We will return to regular knitting content once I finish my donuts and get all this pink frosting off my fingers)
Labels: pointless blather