Selfish Knitter
First, I apologize for the long absence from the blog. I'm pretty sure this is a fluke and that I will be able to keep up with it better from now on. Several events conspired to keep me away from blogging and knitting this past couple weeks, including a conference presentation submission that was due and a husband with a bad back. On to actual blog and knitting content.
I admit it, I'm a selfish knitter. Even though I've made some gifts lately, when going through my stash (to add to Ravelry) I realized that nearly all my large yarn purchases are earmarked for knitting things for myself. Part of it is that I don't want to give away items that aren't wearable. So as a new knitter, I use myself as the guinea pig for practicing my craft. Also, I like the challenge of knitting sweaters, and let's face, fitting someone other than yourself is pretty difficult. Honestly, fitting oneself isn't all that easy, but at least I always have myself handy for a try-on session. Even though I am a selfish knitter, I figure that it's my hobby so I can knit for whomever I like. Other people's hobbies rarely result in benefits for anyone other than the individual, and that's OK. I don't expect my hubby's weekly tennis game to benefit me in any direct way (although I do use the time alone to craft. ;)
In order to buy more yarn for me, I recently went to a wonderful store in the area,
Wildfiber
and bought a couple skeins Cascade 220. The new owner, Natasha, was friendly helpful and even made us tea! I wish Santa Monica were a little closer so I could go more often. Below you can see my two new skeins of Cascade along with some pink TLC Cara Mia. I plan to use both to make the two-tone shrug from
Fitted Knits
(you can check out some examples
here
.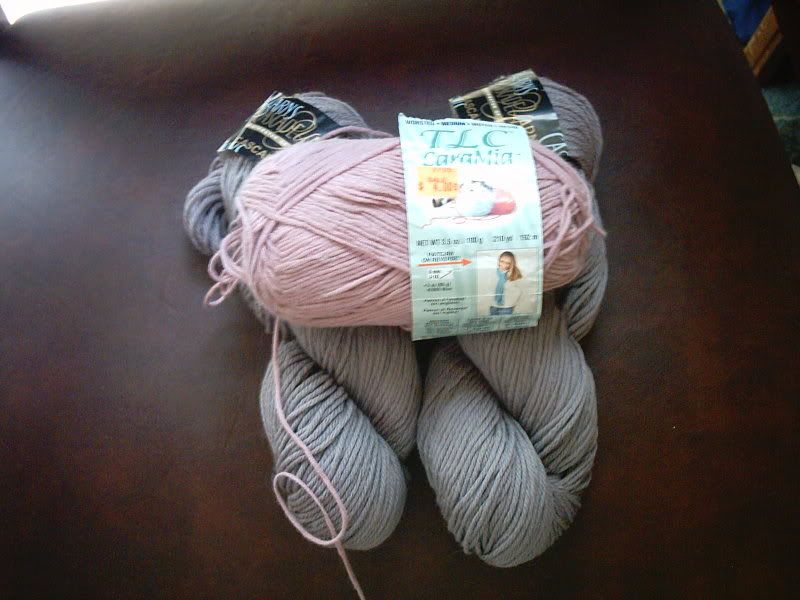 Labels: pointless blather, Yarn Stash