Wordy enough for you?
Despite a rather poor performance on the verbal portion of the GRE some 10+ years ago, I feel that my vocabulary is fairly descent. However, it's always nice to have a random internet test confirm that.
Your Vocabulary Score: A

Congratulations on your multifarious vocabulary!
You must be quite an erudite person.
But what of my knitting vocabulary? I just recently sat down and figured out the difference between M1 and kfb. It seems sort of obvious now, but in the projects I've done so far it honestly didn't matter how I managed to increase, so I never gave it too much thought. Also, this morning I figured out how to do icord, so I could finish the umbilical cord hat form
Stitch 'N Bitch
properly. I used Debbie Bliss baby cashmerino. It may be an expensive yarn, but it is extremely soft and has beautiful stitch definition. The icord was so easy that I feel rather foolish for not learning sooner. I think I may need to try some cables soon!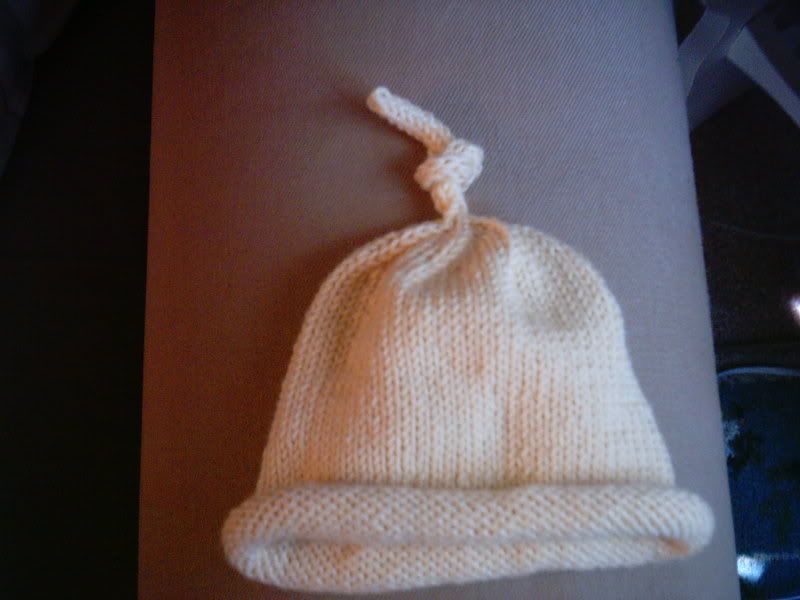 Labels: FO 2007