Dreams Become Reality
"A house is made of walls and beams; a home is built with love and dreams."
I know I've been absent for far too long, but this moving process has been very extensive and requiring more than I'm accustomed to. When you move into an apartment it generally includes all the necessary appliances. Our new house actually did come with many appliances, but we still needed a washer, dryer, and refrigerator. We also wanted to do a few things before fully moving in, including replacing some carpet with wood flooring and painting some of the walls. What this means is that we've been sleeping on our futon for the past couple weeks and most boxes are still not unpacked (thank god for ample storage space!). Here's an older photo of our neighborhood: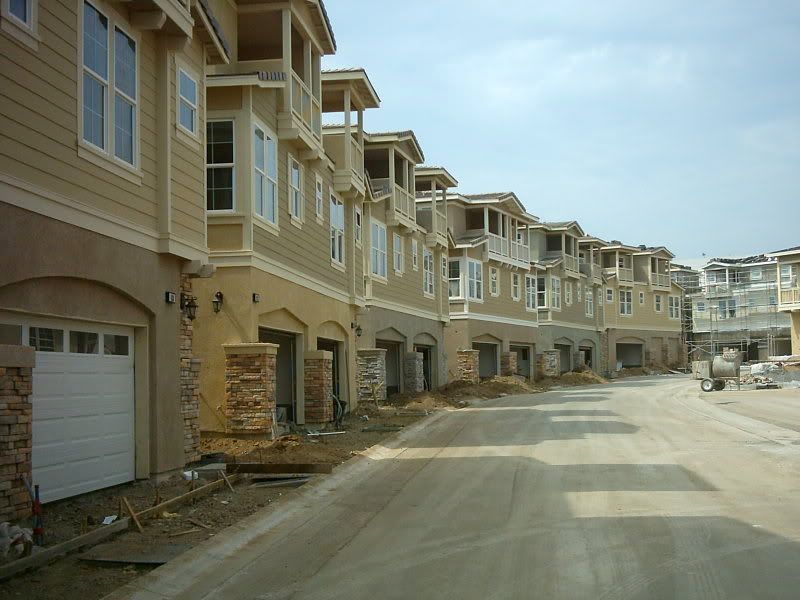 It now looks a little less like a construction site and more lived in. I have much knitting news to catch up on including an incredibly cool package I received from
Jennifer
in Montreal. Now I just need to find the charger to my camera, so that I can take photos.
Labels: house