No Baby Yet!
Sorry for the long blogging absence. Nowadays if I am out of touch for any length of time people assume that I am having the baby. Under the circumstances this is perfectly reasonable, but it is a bit strange to have so many people waiting with baited breath for any news. As you've gathered from the title, the baby still hasn't made her appearance, even though the doctor says she is head down ready to go. He does predict that she won't be much longer, though, despite the fact that my due date is nearly a month from now. Her size is good and she seems healthy, so at this point we have far less to worry about if she is a little early.
On to how I am keeping busy while on bedrest. First, I am still doing lots of writing and article reviews, etc. for work using my laptop. It's good to feel productive, although I do feel a little bitter doing work while I'm officially on leave. Oh well, this is the nature of academia.
I have also started several new knitting projects. First, I am over halfway done with a chunky scarf in a two by two rib. I am using a wool/acrylic yarn with wonderful mix of fall colors with a strand of gold. It is Moda Dea Cache in the colorway "wink" and the colors are much more muted than you would think based on the photo below.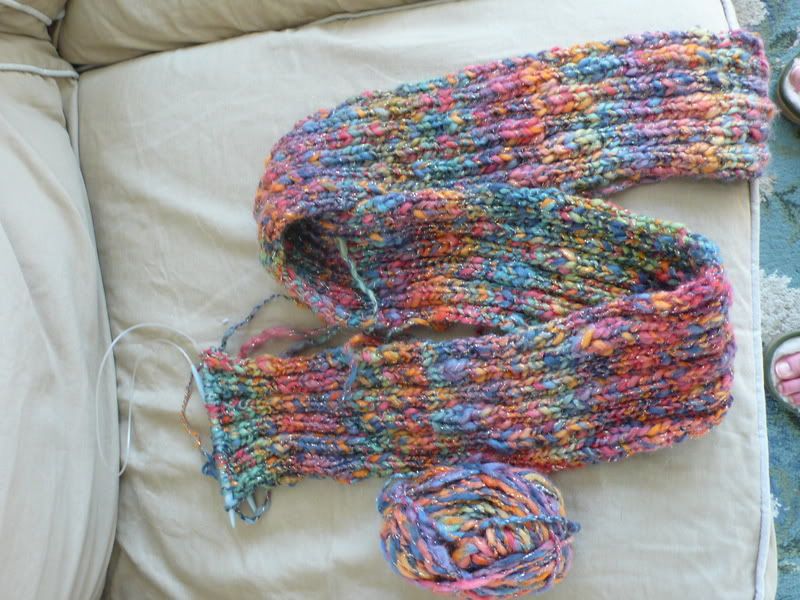 I also started two new Seija blankets that are extremely overdue gifts. The boy/girl twins were born at the end of November and I gave the happy parents a fairly lame shower gift with the promise of a homemade gift to follow. It seems imperative to get these done before the weather starts getting in the 90's, although they are stroller/carseat blankets so they should still be useful next winter (I hope, or this will just be adding another lame gift to the previous one).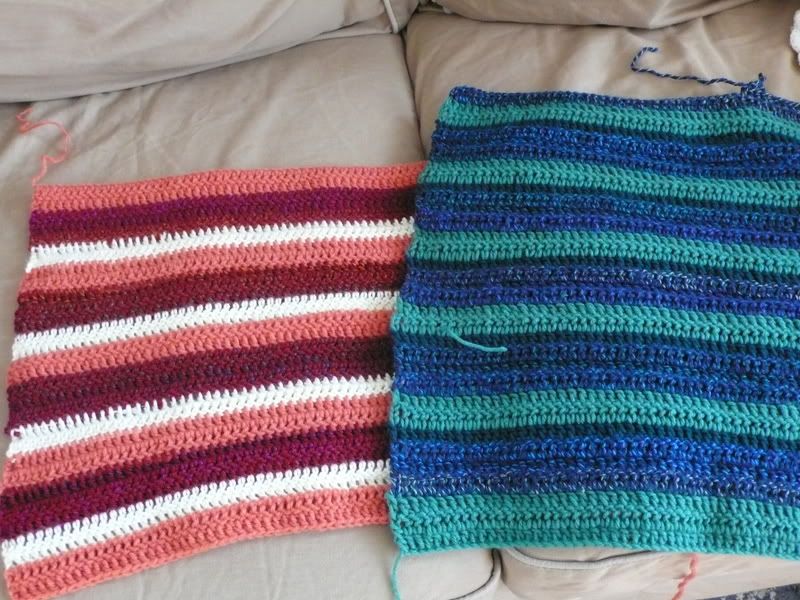 I also started a cute pair of
saartjes bootees
this weekend using the last bit of some Debbie Bliss baby cashmerino. Everyone whose seen them describes them as the cutest booties every, and the pattern is super easy as well. I think our little girl will be wearing these home from the hospital with a matching umbilical cord hat. Here is my progress after about 15 minutes, but there will be sickeningly adorable photos of the finished product soon to follow. Unless of course I really do have the baby, then there might be some delay!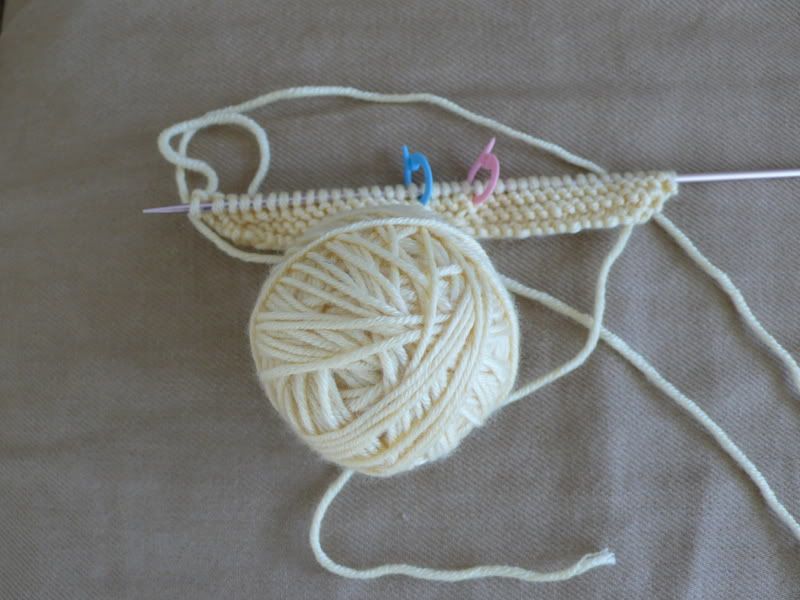 Labels: baby, New Projects