And the Gifts Keep Coming
Surprisingly, RJ continues to get new handknits. My wonderful knitting group, All Things String, just threw a shower for little RJ and the lovely gifts were overwhelming. First, there were a couple wonderful books, one for RJ and another for us to learn to sign so that we can teach her. That way, RJ can communicate with us before she even learns to speak.
Next,
CraftyCanadian
and her husband got us a beautiful set that included a hooded towel, washcloths, and a matching outfit (onesie, socks, & hat). I have no photos because we already washed it so we could use the towel and washcloths for bathtime. Obviously it was a useful gift.
Zona of
Twirlgirl Fibers
made RJ her first beret. Yet another lovely hat to add to her awesome collection.
Gwen
made RJ two absolutely beautiful sweaters, and one even has a matching hat.
Three other knitters made some cute accessories: fringed booties, a fun, colorful bib, and a fun stuffed starfish (it's so soft!).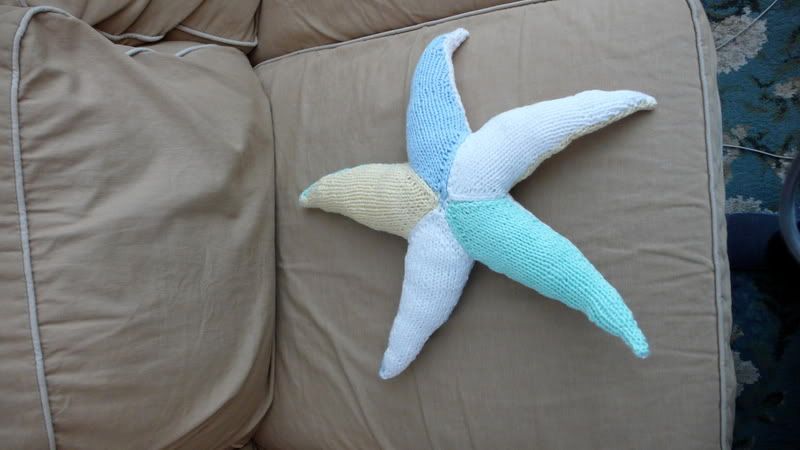 Later in the week I will post about the group gift that was truly spectacular.
Labels: Knitting-Related Gifts