Cry Baby
Want to know what it's like to live with a newborn?
This
classic Sesame Street video pretty much sums it up. The last few days we've had lots of crying. The good news is that she's adorable and loveable even when she's crying.
When RJ was in a good mood I was able to get her to model at least one knit. Here are the Saartjes bootees on a live model: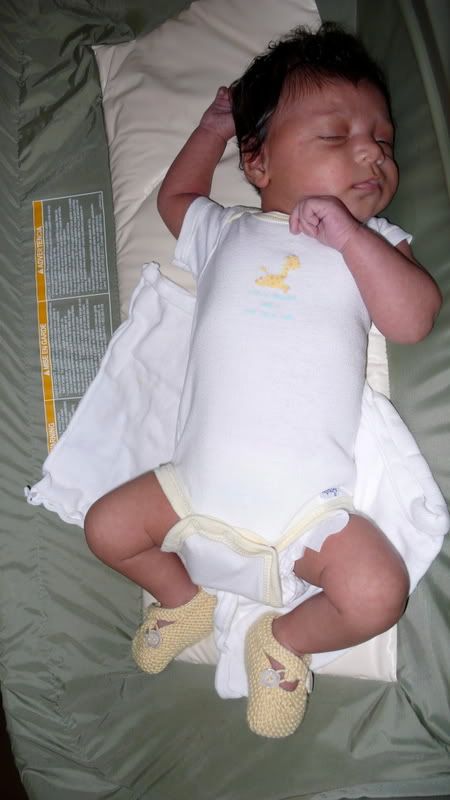 A warning for those making these, like most booties they really don't stay on that well. They do look really cute for the five minutes they do stay on, so maybe it's worth it. ;)
I am continuing to make progress on
Anouk
, which is turning out really cute in the yellow and green that I'm using. I am thinking about starting a new sweater for RJ. I am considering the
Rosebud Cardigan
from
Simple Knits for Cherished Babies
in peach Debbie Bliss Baby Cashmerino. What do you think?
Labels: baby, FO 2008, New Projects