Comfort in Tough Times
Anyone else feeling nervous about the current state of the world? Even though the weather is still rather warm here, all the stuff going on makes me want to knit my family some woolly sweaters to cuddle us. Sure, we'd probably die in the California heat if I actually did that, but I suppose it's the knitters version of a hug. Meanwhile, I am still working on my cotton projects for RJ, which are much more practical for our climate.
Anouk
is nearly done, with only the pockets left to do.
My original plan was to make the pockets blue with a white flower and orange center, more true to the very colorful original. As I got closer to the end I started to think perhaps white pockets with a yellow flower and orange center might be a good option. I am definitely leaning towards the white at this point, particularly since I have some shirts that it would match really well with those colors.
Also, we are getting ready for RJ's first Halloween. Someone gave us a small pumpkin, and it turns out RJ is huge fan. Evidently, this was much better than her other toys. :)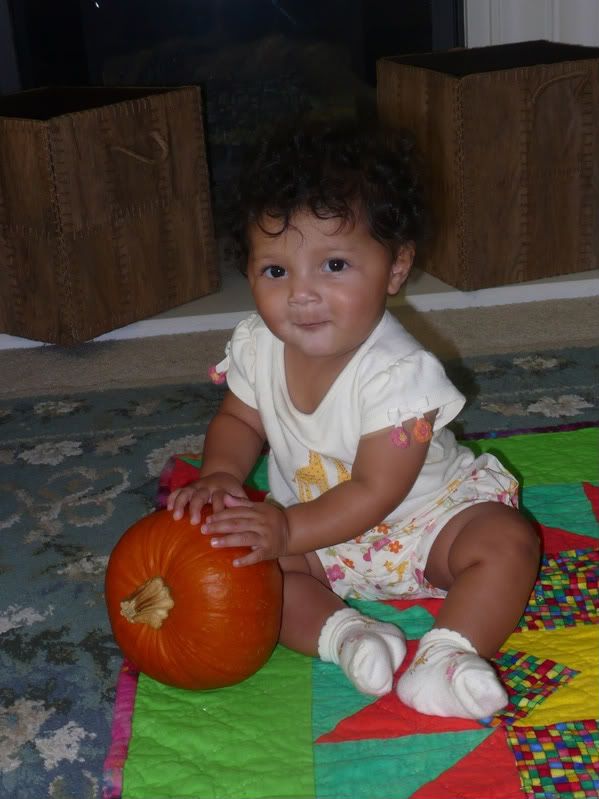 Labels: pointless blather, RJ, UFOs