Happy and Playful
Thanks for the suggestions for things to do with my scraps of yarn. I am anxious to start something new actually, so I will likely be casting on with some of this yarn soon.
Anyway, I have clearly fallen off the NaBloPoMo wagon, but hope to keep up for the rest of the month. The weekend was extremely busy and RJ really keeps us on our toes (in a good way). She really is quite delightful to be around. Usually on her daycare sheets under "today I was feeling" she usually has circled "happy" and "playful." Can you see why?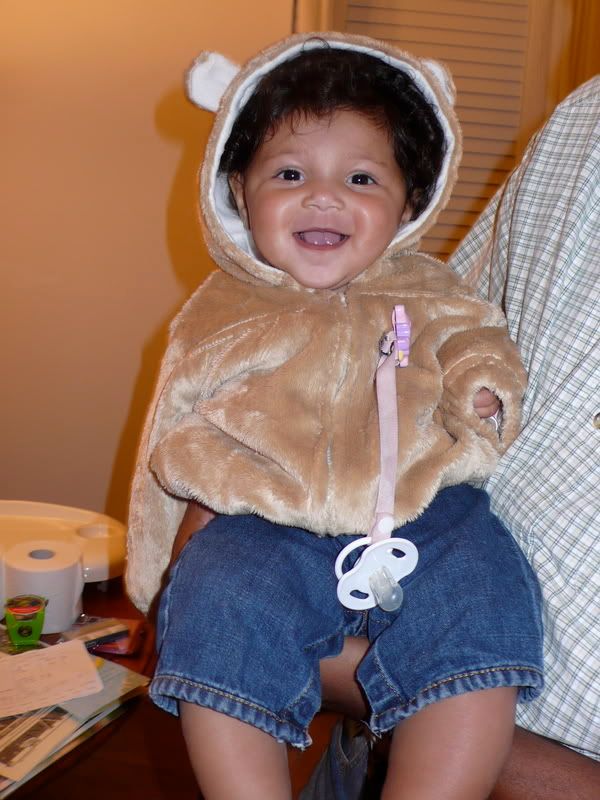 She doesn't get her easygoing personality from me. According to my mom, if I had been in daycare they would have circled "sensitive" and "tearful." Thankfully, I outgrew that. I try to keep the crying to a minimum, even during faculty meetings.
Labels: pointless blather, RJ