Good Yarn Karma
Thanks for all the well wishes regarding getting RJ into her own bed. After a week of working on it we are at RJ=1, parents=0. I think some significant teething pain is complicating matters, but there is probably a good measure of manipulation going on. Either way, I have been outmaneuvered by my 15-month-old. Damn her cuteness!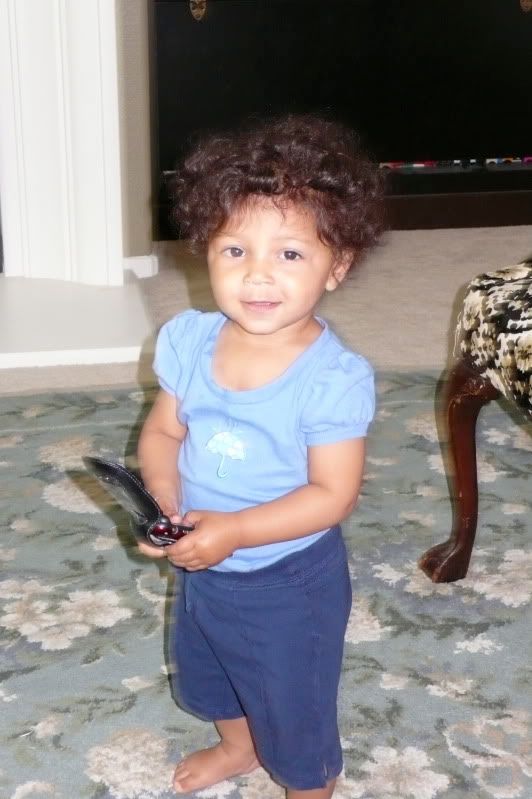 I just want to pass along some good yarn karma to
Karen (aka Auntyk)
on Ravelry. Actually, this story starts with a kind gift from Rachel (
aka cupcakegirl
on Ravelry) who started to knit something for RJ, then when she ran out of time decided to just give me the yarn, which was some lovely, soft, peach Debbie Bliss Baby Cashmerino. RJ's favorite yellow hat this past winter was knit from this same yarn, so I figured a sweater for next winter in the same yarn would be good. However, I didn't have enough for a sweater so I searched on Ravelry and found that Karen had three skeins she wanted to get rid of IN THE SAME DYELOT! Yes, miracles do happen. As if that weren't wonderful enough, when I contacted her, she offered to send me the yarn without any payment. (Believe me, I offered to at least pay postage, but she refused.) I was very touched by her kindness and wanted to share my wonderful experience and pass along some good karma to Karen. Knitters really are the most wonderful people!
Labels: Yarn Stash