Zen Askew
This morning when I got into my office I noticed that my
Mini Zen Garden
had been trashed. No doubt it was shoved aside as I scrambled to finish grading exams or papers, or complete a journal article review (I reviewed no less than 3 articles this past semester and am currently working on a 4th!). I think that probably sums up this past semester quite nicely: Zen askew. I have now fixed the Zen Garden and hope that that bodes well for the upcoming semester.
On the knitting front, I still need to take photos of some of my actual FOs from the past few months. I completed 2 dishcloths and a cute summer top for RJ (a
Katja
in a lovely silk/cotton blend). I feel like I also started a million different projects and really haven't made much progress on them: a crocheted shawl for my niece, another Anouk for RJ, glittens for my brother, socks for RJ, another dishcloth, a baby sweater for a friend, and probably one or two other projects I am forgetting. I guess startitus really kicked in and kept hoping I would get time to work on them. Well, until I remember to take some photos, here is a picture of RJ in a handknit sweater from a couple weeks ago at Downtown Disney. No, I didn't knit it myself, but it sure is cute, isn't it?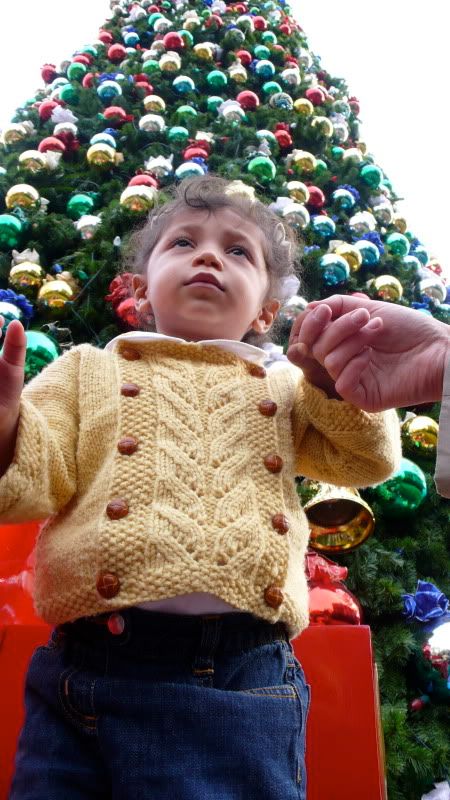 Labels: pointless blather