A Fashionista is Born
I was putting on RJ's off-white socks this morning and this was our conversation:
RJ: No white ones
Me: You don't want the white socks?
RJ: Brown
Me: You want brown socks instead? (I got the brown socks out.)
RJ: Yes
I put on the brown socks.
RJ: Now brown shoes
The worst part is that the brown ones really did look better than the white with her outfit. Already a fashionista and she's not even 2! Perhaps I should have her pick out my clothes for work?
A Ravelympics update: On Day 11, with 3 more days left to knit I have about 12 inches to go. It might be cutting it close, but I have until midnight on Friday. It really is looking like a scarf now at least.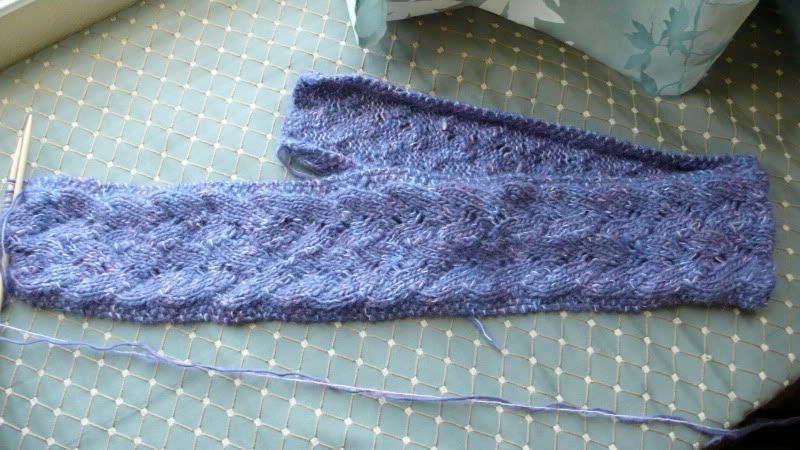 Labels: baby, Knitalongs, UFOs