Mondays are Hardest
Thanks for all your support for my Ravelympics projects. I am still making good progress on the scarf and I'm happy with my new start on the Anouk. I will update more on the projects later this week.
I don't know about other moms, but dropping off RJ on Monday morning is always emotional. I guess after spending the weekend together my guilt is in full force. I really shouldn't feel guilty, her daycare is fantastic. However, she is moving from the infant room to the toddler room at the moment and she is not happy. She hates change (gets that from her dad) and misses her old teachers. I know that she needs to move on, but it has been so hard. I definitely agree with her old teachers that she really needs to be in an environment that is more school-like so she can learn more, and that she is too mature for the infant room. But, when your baby starts crying the moment you hand her over, it is so hard to leave her there and not snatch her back and take her home.
The good news is that I am making good progress on gifts for her new teachers, who are patiently dealing with her crying and fussing on a daily basis. Here is another completed knitted washcloth. It uses the
ballband dishcloth
pattern that is so popular. It is fun and easy to make, but looks complicated. Some more kitchen cotton going to good use. I made a big blunder at first, using small bits of leftovers that weren't quite enough to finish this. Thankfully, I tracked down some matching yarn and the crisis was averted.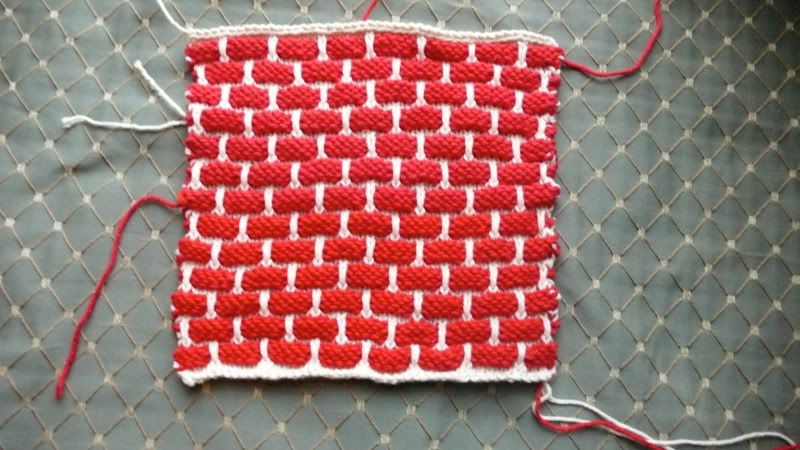 Here's to hoping that next Monday will be a lot easier.