Monthly Project Recap
Perhaps some of you have been following along with Theresa from
Knitting Underway
, and her
knitting project a month
. Long, long ago, in a land far, far away I too vowed to complete a craft project
every month
. I did not restrict it to knitting, but instead an attempt to actually finish the dozens of half started craft projects that I then had to move 3100 miles.
So, how am I doing on this venture, you ask? Better than I had thought, really. Frankly, I had nearly forgotten about it until recently, but once I actually thought about the things I've finished I think I've kept up fairly well.
For July I finished the madras top I've been working on for three years.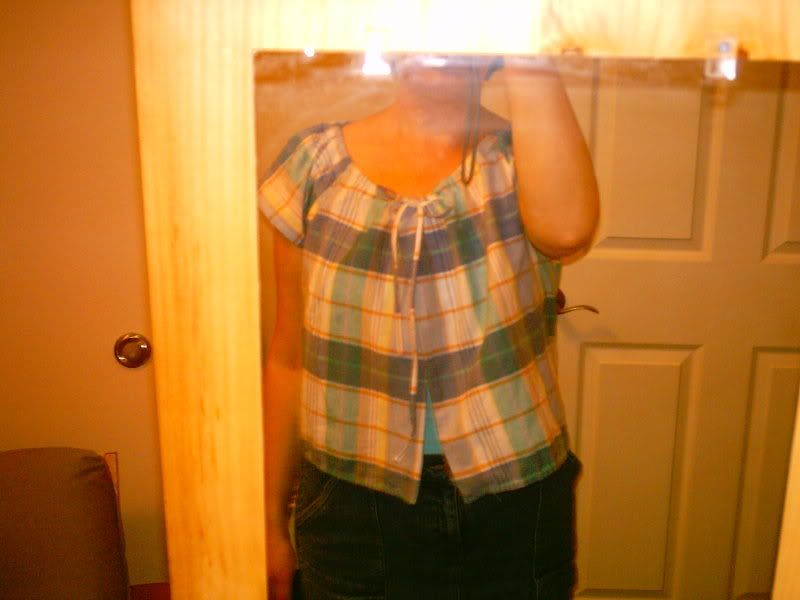 For August, I completed the living room curtains.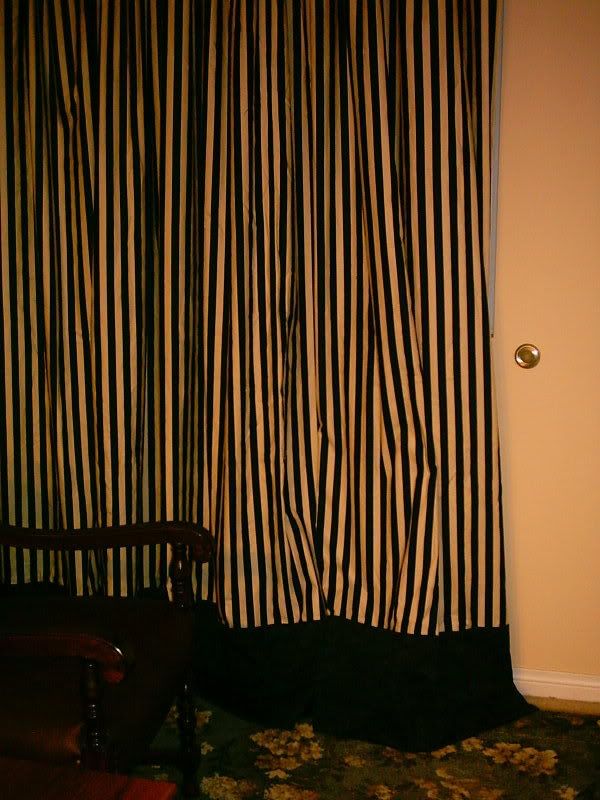 Finally, for September I finished the bedroom curtains, which also had been sitting partially finished for three years.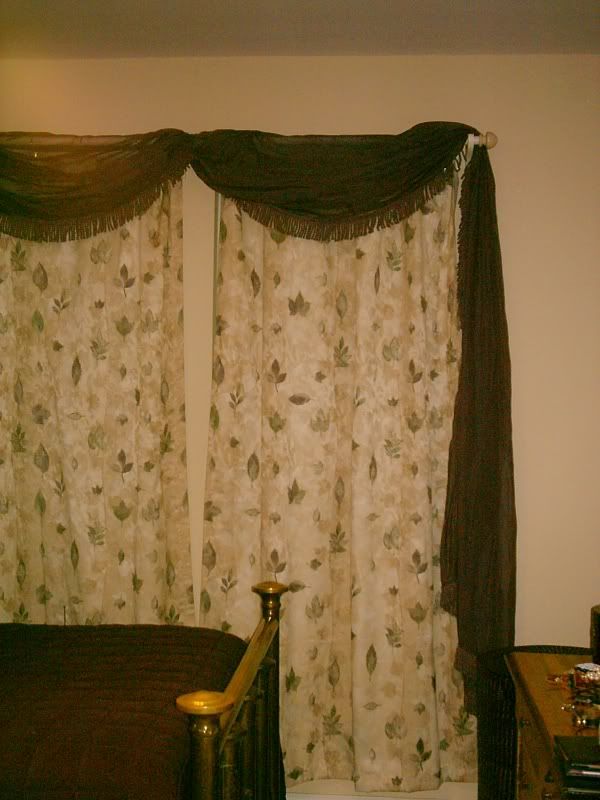 For October, I plan to complete the refinishing of this small table: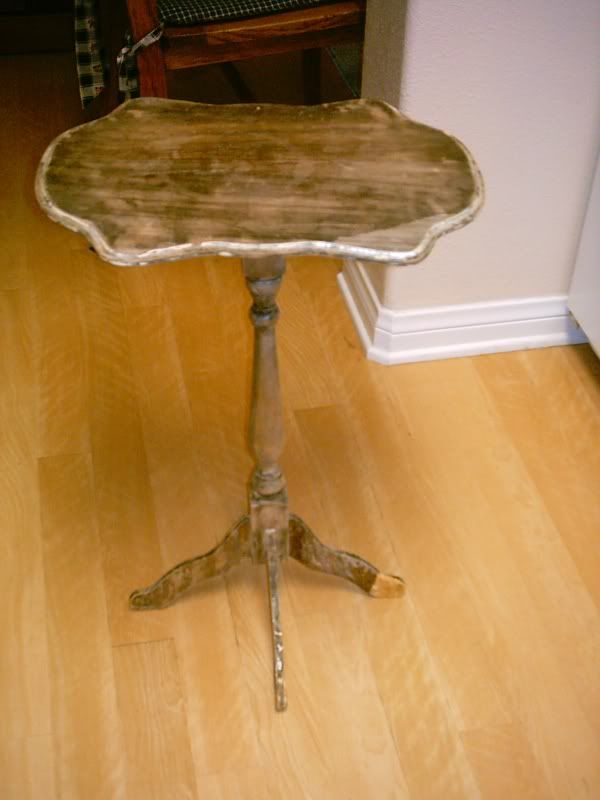 It isn't much to look at now, but once I get done it will be very cute, I promise. For the next post, I will have photos of the completed back of my Knit.1 tank. I owe a big thanks to the Orange knitting group for keeping me focused the on the truly important things in life: knitting.