UFO Roundup - The Nonknits Continued
I am back from my trip to Florida, so I will post photos and blog about the trip in my next post. However, I wanted to continue showcasing my "other craft projects" list of UFOs, in an effort to motivate myself to finish a few of these. I'm not sure how well it will work, but any progress is better than the nearly complete lack of progress I've had since posting them in the sidebar. Perhaps there is a curse of the sidebar?
Now to finish up the nonknitting UFOs. First, I have
another
patchwork fleece baby blanket to complete. As you can see it is "ducky" themed, and all it needs is a yellow satin blanket binding sewn onto the edge. The satin edging is soft and appealing for babies, however the mitering of the corners is a lot of work. If anyone know of an easy shortcut, please let me know.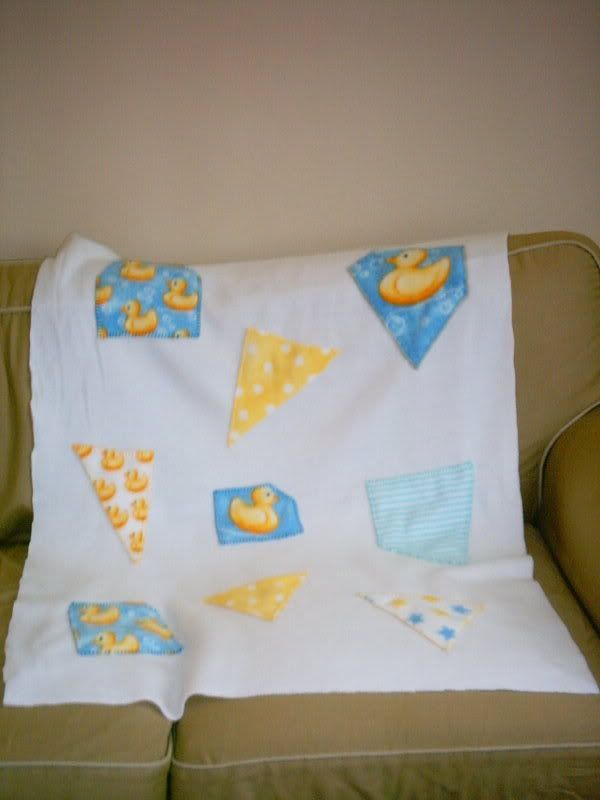 Next, I have a lap or baby quilt that I've started (I prefer small quilting projects to retain my sanity). I started with this pattern, which had appealing geometry, but I wasn't keen on the chintz fabrics. A little too flowery for my tastes.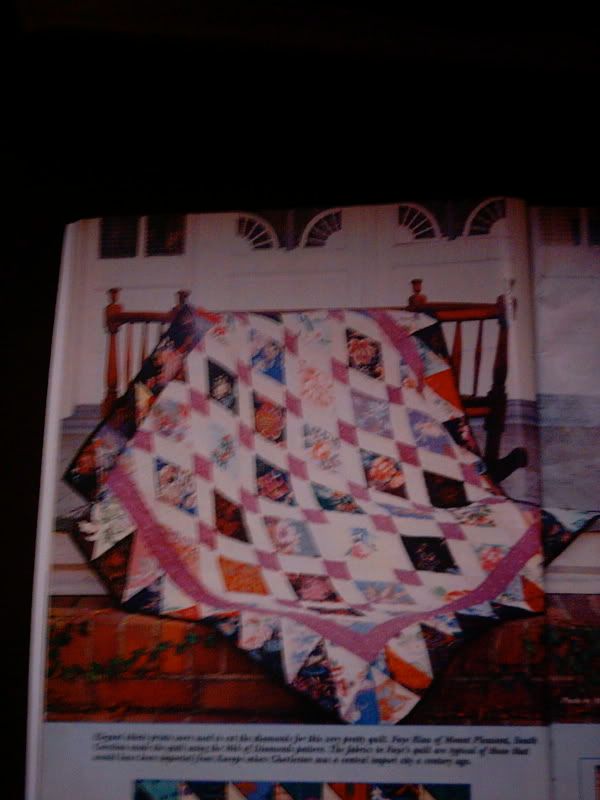 So, I decided to make it these fun, citrusy colors. It was originally intended as a baby gift for a close friend, but the little tyke may be in college before I finish it. Still, I love the colors and pattern, so I would like to finish it. The white portions will still be white, but I still need to decide on a color to replace the lavendar diamonds. I will probably use the same color as the binding, too. Maybe a solid lime green?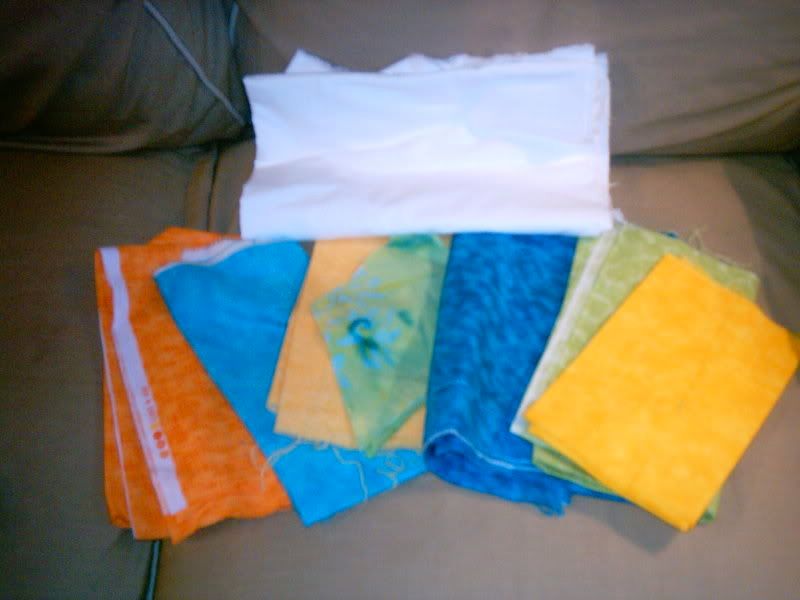 Hopefully, I will have some actual progress to show on these projects soon!