A Project Stalemate
Lately I've had the opposite of startitus. I haven't wanted to start anything. I think part of the problem is that several of the projects that I think I should start are fairly intimidating. For example, to really start the body of the
Schachenmayr sweater
(at the bottom of the page) I would have to swatch the lace pattern, which would require reading the chart and, you know, paying attention to what I'm doing. I just don't want to do something that requires that much thought. I think I may have to find a more mindless project for the time being. To be fair, part of why I didn't do anything complext is that this past week I was on vacation here: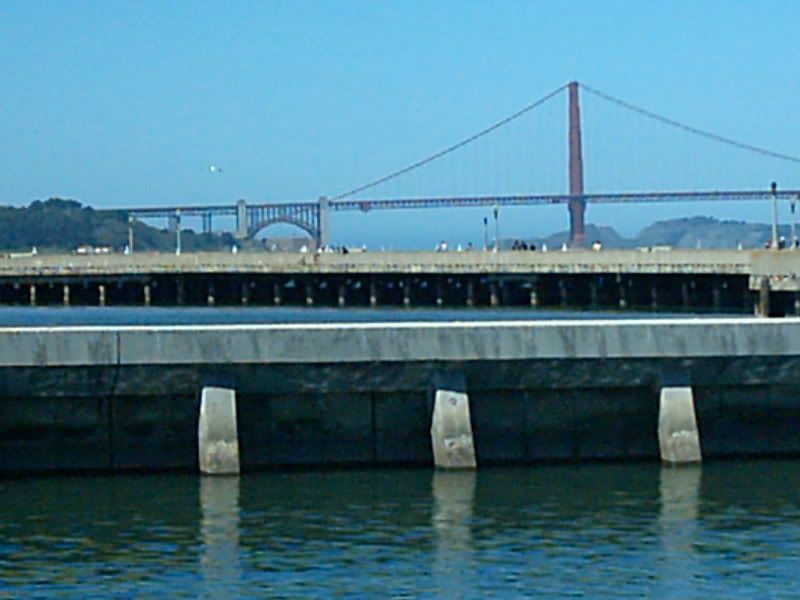 Yes, it's San Francisco and that's a photo of the Bay Bridge. The hubby and I spent so much time enjoying the city that I was too tired to knit in the hotel room. I know, rough, huh? I did start one new project, a baby kimona from
Mason-Dixon Knitting
in a nice gender neutral yellow cotton-ease.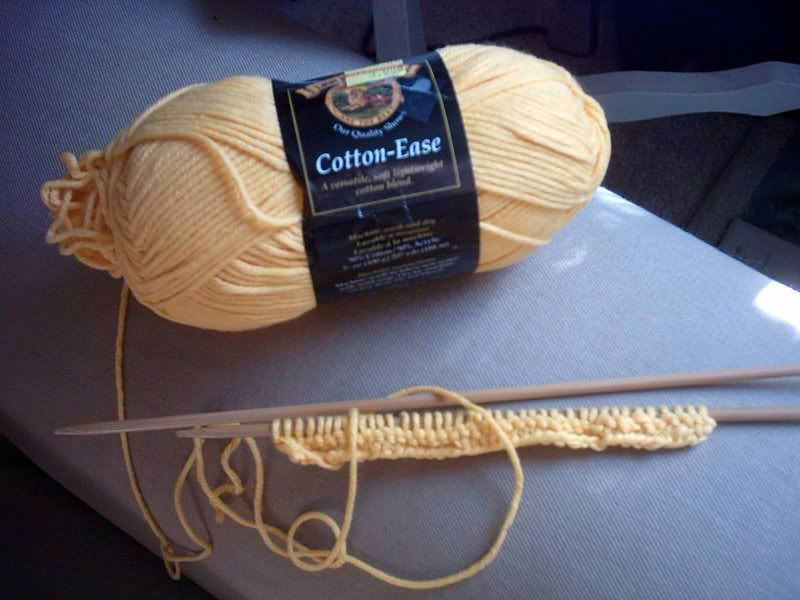 I am also thinking of swatching for Knit and Tonic's
flair
. It looks good for the SoCal climate and has no complicated lace or anything.
Labels: New Projects, Trips