New Projects and Baby FOs
I meant to get this post up earlier, but baby RJ and her father caught a cold and we've been struggling to get by these past few days. Everyone is slowly getting better, but I have gotten even less sleep than usual and RJ has needed lots of attention. Being on the computer is taking a back seat as a result. First, another picture of RJ with her new teddy bear. She looks a bit frightened in this shot, but I swear she didn't seem scared of the bear at the time.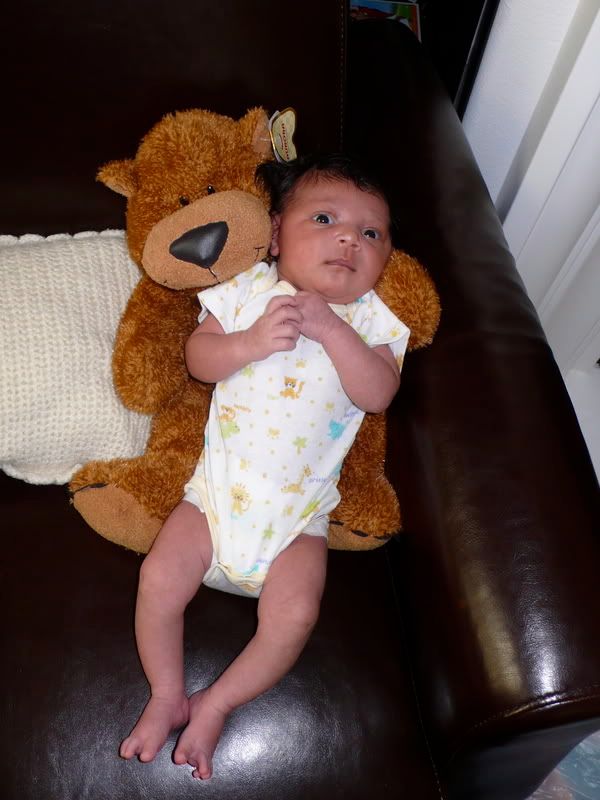 Before RJ was born, I finished a couple small projects for her. First, I finally got to to the final details of a cute new bib for her. The inspiration was some scraps of black, white and black/white Sugar 'n Cream yarn and a ladybug button.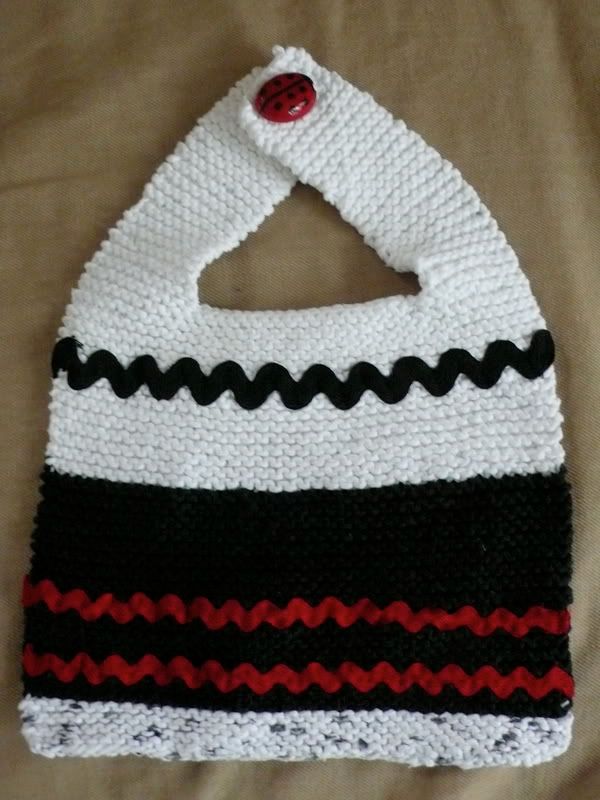 Yarn: Sugar 'n Cream in white, black, and salt & pepper
Pattern:
baby bib 'o love
from
Mason-Dixon Knitting
Changes: none
Yardage: small amounts of each
Needle: US 6 (4.0 mm)
Time: started July 10, 2007 and finished March 6, 2008 (knitting was done in September, but finishing took awhile)
I also whipped up a cute pair of booties just before she was born. I wanted to use up the leftover yarn from a
hat
that I made for her.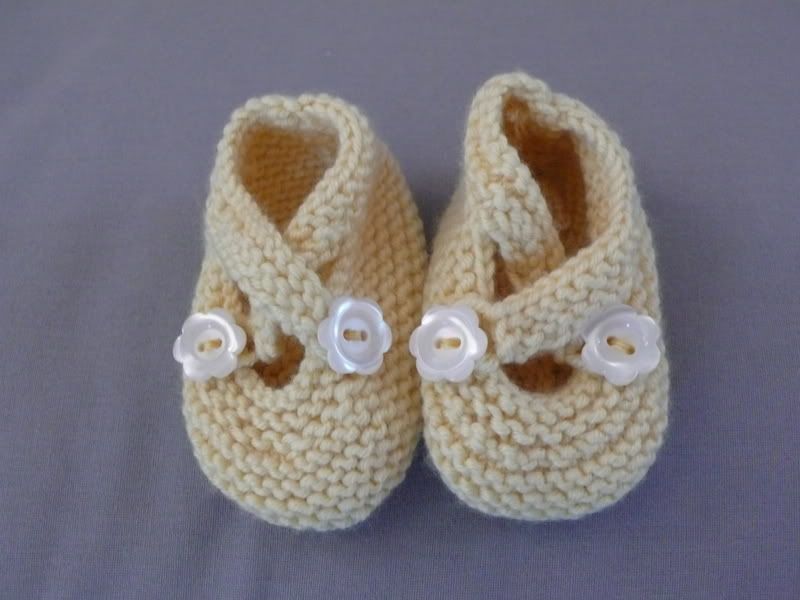 Yarn: Debbie Bliss Baby Cashmerino
Pattern:
saartje's bootees
Changes: none
Yardage: about a third of a skein
Needle: US 2 (2.75 mm)
Time: started February 16, 2008 and finished February 20, 2008
I also started a couple more new projects for RJ (she is getting all my knitting attention lately, but I just can't resist making cute things for her). First, I started
Anouk
in green and yellow.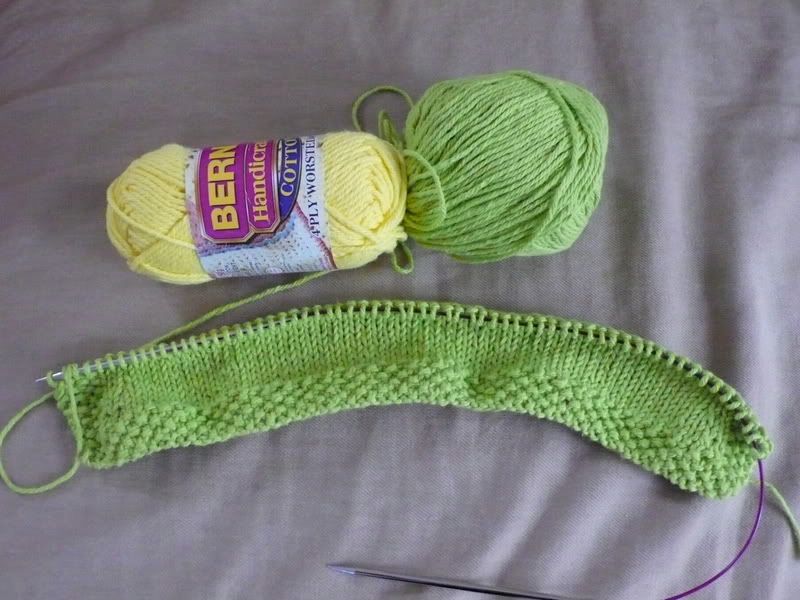 I am also making some
knitted pants
in white and yellow. I started them in just yellow (to use up some leftover cotton-ease), but it was obvious I was going to run out of yarn, so I just restarted using white for the waistband and cuffs, and yellow for the main body. I should have photos next time!
Labels: baby, FO 2008, New Projects