Weird People
"I'm one of those regular weird people." -Janis Joplin
I've always felt that perhaps I was a little different from other people, but hopefully not too different. I guess I'm just a regular weird person. I'm sure my family and friends would support me on at least the weird part. For example, I very rarely read fiction. My preference is for "how-to" books. I figure if I'm going to read I should learn how to do something at the same time. I have a lot of knowledge about pack in/pack out camping in remote areas. Do I actually do this kind of camping? Nope, but I read a book about it. I also read a book about day hiking which was pretty cool. I have to admit that it's a lot less work to read about these activities than to actually do them.
Most knitters start too many things and then have trouble completing them, a problem often referred to as startitus. Lately, I've been having the opposite problem, I haven't wanted to really start anything. I finally decided I had to do SOMETHING, so I am swatching for the body of the Schachenmayr sweater.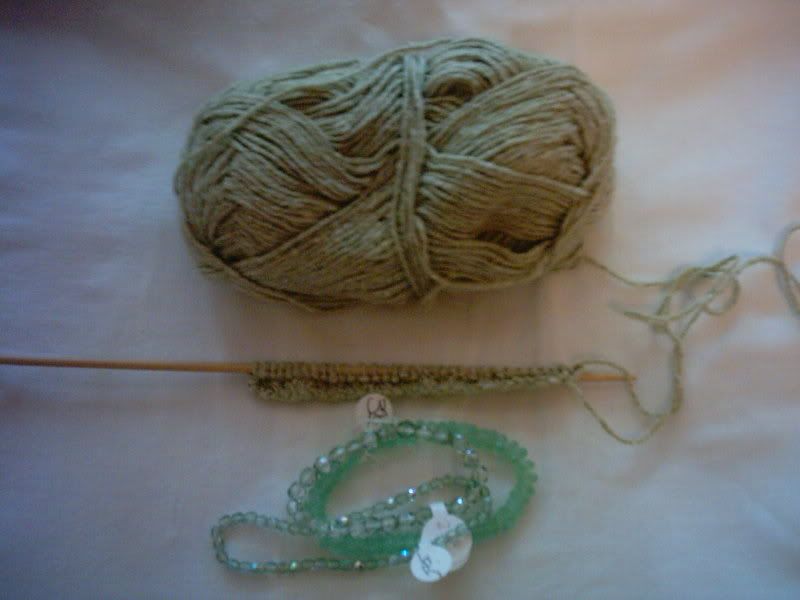 The beads in the photo are some new ones I picked up to work on making Christmas gifts. I thought these were pretty in a nice light green, similar to the light green of the Jaeger Trinity yarn.
Here is what the finished product should look like: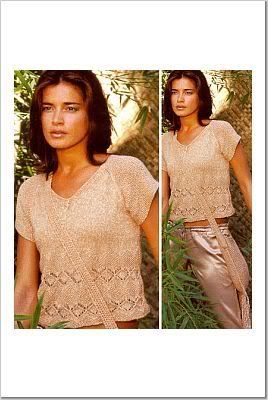 Labels: UFOs